An aqua flower or floral-themed splash pad features decorative flower shapes that spray and mist water to attract kids to run through. An aqua flower splash pad transports kids and families into an imaginative, fanciful garden filled with opportunities for adventure and delight. The creative shapes, whimsical details, and refreshing sprays of water will appeal to all ages. With the right floral touches, it can be a sanctuary that inspires the senses.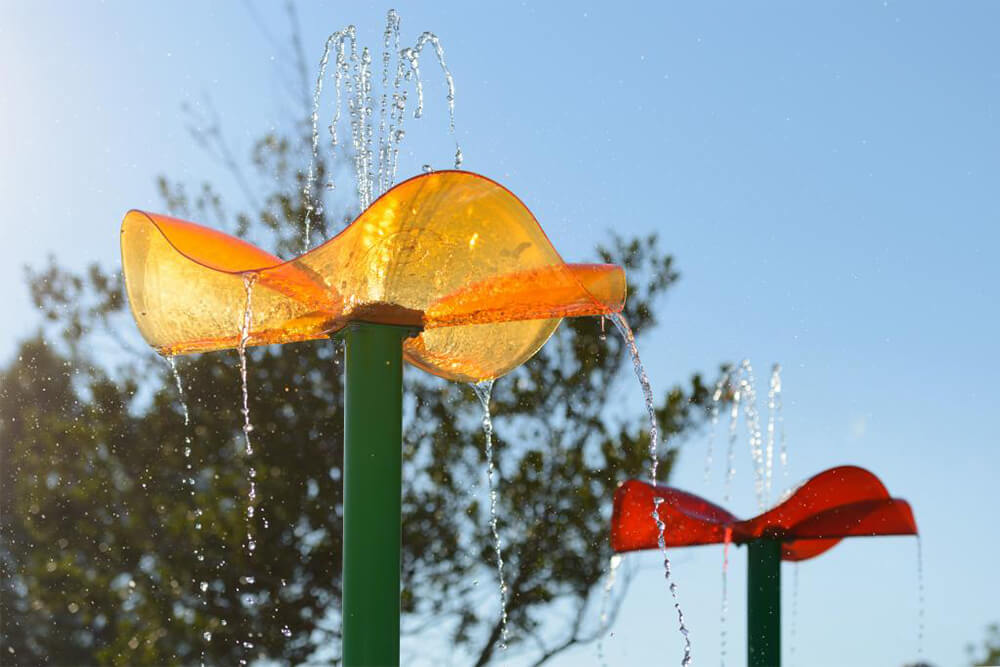 Aqua Flower splash pad constructed from FPR and stainless materials with the highest wall thicknesses in the industry. Dimensions L80 * H 320 cm, splash zone 3m * 3m, standard flow rate 3m³/h GPM, pressure 0.3-0.6 Bar.
Feel immersed under aqua flower effect. Provides visual experiences by casting colorful shadows with the visible flow. Its minimalistic design allows it to integrate into all types of selva surroundings.
We care about your Water Fun!
Cenchi can manage your project from beginning to end!
Request Aqua Flower Price!