Splash Pads Park Design Studio
Make to order your splash pads park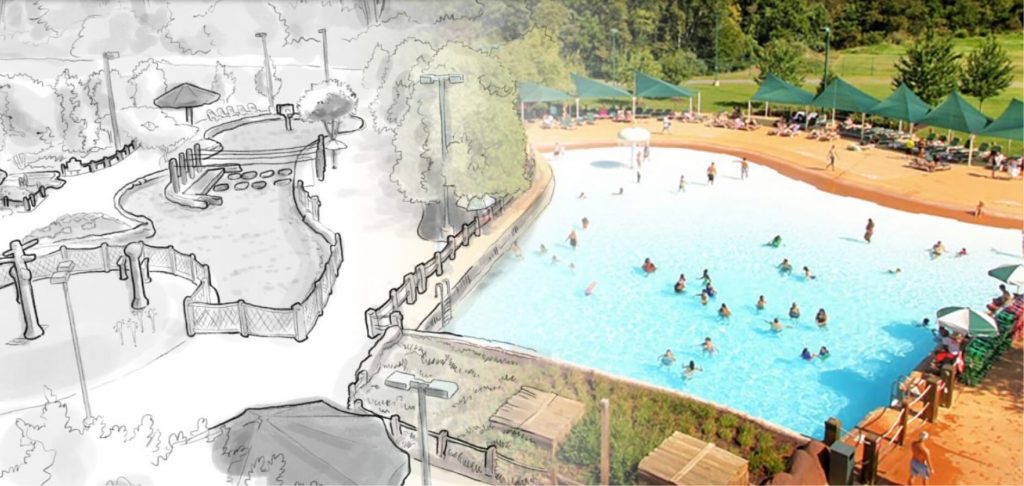 We enthusiastically accompany your project from concept, implementation, and operation to booming development. We are consistently leading the curve with our innovative twist on traditional water play attractions that add a whole new dimension to play, creating deep impression theme solutions that keep families engaged and community activity immersive.
Our project consultants take the time to understand your needs and goals, as well as your splash pads park place and budget. We have a people-first approach; we start every project by getting to know the families you're servicing and thinking creatively about how we can achieve their growth. We set milestones and timelines to ensure your project is delivered on time.
With Cenchi, you don't simply get excellent designs, you receive hands-on technical expertise and water sprayers for kids that extends well beyond the 3D effect. From the customer's ideas and creates exclusive custom design concepts, with interactive and fun, children can exercise and learn skills from it.
Splash Pads Park Installation and Design
PLANNING AND INSTALLING splash pad play a properly engineered splash pad will save you time and money in long-term maintenance, operational residential commercial splash pads costs and allow for flexibility when expanding or upgrading your aquatic play solution.
Read our 7-Step Guide for planning a Community Splash Pad.
Ready to get started on your project? Contact our Project Support Team today!
Phase 1. Spalsh Pads Park Site Planning & Analysis
Conduct a full analysis of your site to ensure that the intended design complies with local culture, local building codes and best construction practices. Appoint an aquatic project manager to manage the scheduling, pre-planning, resource forecasting and other technical activities required for your local splash pads. Additionally, you can have your project manager in charge of handling all communications with your aquatic designers, landscape architects and splash pad installers.
Phase 2. Park Splash Pads Feasibility Evaluation 
Evaluate all of the relevant factors that could affect the success of your splash aquatic park project.
We need to think about these questions:
1)Where is the water supply coming from for the splash pad?
2)What water consumption rates should I expect?
3)What kind of water-cycling & water management system is needed and which is the best solution for the splash pads?
4)What is the total project budget – including products +transport +installation +maintenance +personnels and other related spray park costs?
Phase 3: Input from stakeholders
Collect feedback from nearby residents and potential visitors to measure how well the community splash pad plans align with the needs, wants and priorities who will be using it. So, do your research and leave the guesswork out of planning! Read turn key irrigation park projects things to consider are–
1)Is the splash pad targeted to a specific age group? Should play zones be considered?
2)What do the adult people want? What do the childrens want? A zero-depth aquatic play pad or an aquatic play pool with water slides?
3)How will the large splash pads impact its surroundings? Should we consider eco-friendly solutions?
4)Is there a theme that will be carried into the aquatic play space? ( Learn More about our WaterPlay Collections that are designed to inspire creativity and adapt to any environment.)
Phase 4 & 5: Interactive Splash Aquatic Park Project Drawings
Prepare the splash playground project drawings to create a visual representation of all of the required components for your splash park. The drawings should clearly illustrate and define:
1)The overall layout of the splash pads park and the placement of each of it's water play features(position diagram of each items, play moving-path)
2)3D Effect drawing (or video) of each function zone, the entry area
3)The spray radius and flow rates for each feature
4)And finally, the piping schematics(plumbing drawing, backwater drawing)
Below are a few helpful examples of sprinkler splash pads project drawings for review purposes. Cenchi Design Studio Creat 3D drawing (or video) for backyard splashpad, community splash park, commercial spalsh pad, check the bellow splash park hotel project proposal.
Phase 6: Acquisition of Permits & Approvals
Contact the local Health Department to find out the professional health regulations of the splash park. It is also crucial to identify the necessary city or state building permits that will be required for the installation phase.
Phase 7: Manufacturing & Construction Process
You've thoroughly planned, analyzed and signed off on all matters related to your aquatic play project.
Amazing Splash Pad Design
Especially in the creation of imaginative and innovative new water experiences. Discover the water play Difference and connect the world through the joy of water! Cenchi thrills for the whole family. The children and their parents, the friends can splash or rest and relax at our thoughtfully-designed residential splash pads and commercial splash pads park. Cenchi is dedicated to keeping youthful hearts entertained by providing the creative depth your splash pad needs.
Cenchi waterplay construct the projects including public, water parks, hotels and residential, kids school, swimming club and shopping mall. Our consultants are knowledgeable, and can help guide you step-by-step through product pricing, specifications, customization, maintenance and more.
We care about your Water Fun!
Cenchi can manage your project from beginning to end!
More water sprayer toys ideas!