When it comes time to making a decision on the size and the number of splash pad water features, this will determine your splash pad cost. However, its OK to keep it simple or go big if you'd like! If your budget is in the lower range, there are many ways to create a fun, exciting splash pad specifically designed to meet your needs. Sprinkler features suitable for residential, backyard, school, municipal, public park, hotel spa, resort and commercial ect. Suitable for all ages water play.
Cenchi have our own in house design studio and will work with you on every aspect of designing your custom splash park. We can create a 3-D rendering of the final project so you can see exactly what you will be getting before we start the construction, and provide the 2-D floor plan support water pad installation, even saving your splash pad installation cost.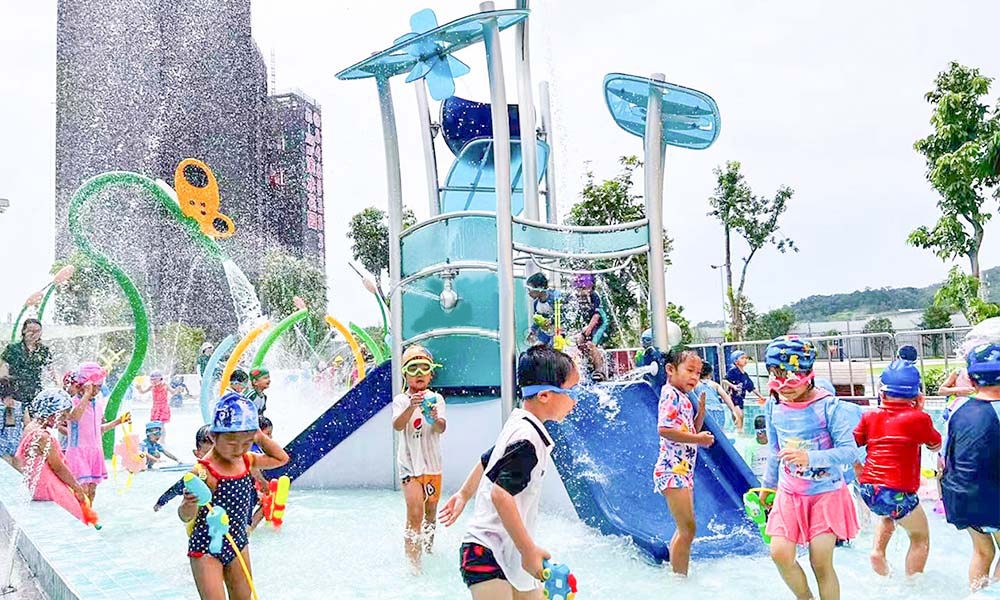 1. Residential Splash Pads Cost
We all know that playing as a child is important. Playing is what allows our children to just be children while exploring the world around them. Build a mini splash pad at backyard will this cost me a fortune and will it affect my electric and water bill?
The backyard splash pad cost for a residence is around $15,000-$30,000 depending on what's best for you. There are some other options that can be cheaper but you'll end up building a splash pad kit and install it yourself. You can connect the water pipe directily.
Or there is an initial cost when filling the tank and depending on what water filtration system you choose, will affect the amount of water that is used.
Learn more Cenchi backyard splash pad 200² design layout.
The re-circulation method, water is held in a large underground holding tank, pumped out onto the splash pad, drains on the wet deck, passes back through several filtration & disinfection steps and back into the holding tank.
The flow through, or fresh water system, water is held in an underground tank, sprayed onto the splash pad and then drains out as waste water. Depending on your personal needs, both options are good.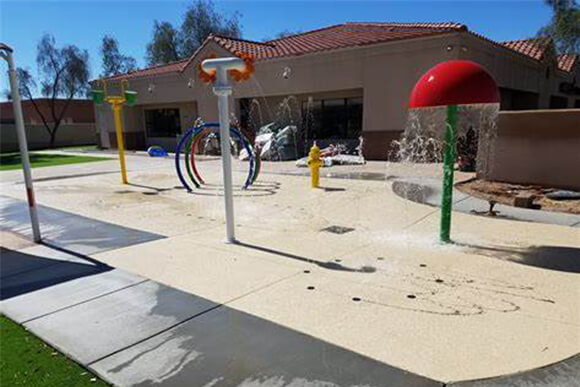 2. Commercial Splash Pad Cost
The importance of interactive play at commercial splash pad.
Allowing down time to just play at any age is important. However, it's particularly important for a child's development. Interactive splash park provides so many great benefits to a growing child.
Commercial splash pad encourages bonding relationship with people and people. Play time with other children allows you to communicate with your child and create a special bond. Your child gets to build a relationship with you and/or other children during play time which allows kids both to grow together and as individuals.
The splash pad cost ranges from $65,000- $500,000 for a commercial grade. Install Cenchi splash water features in hotel, resort, swimming pool can attract traveler, provide a water play experience outside of leisure, not just a simple swim and waterslide.
A small splash pad is usually 10-20 foot concrete pad with a few spray nozzles. You can keep it simple at that or get fancier by adding size, above ground features and more nozzles. There is also the option to add fiber optic lighting to the water. Increasing the size of the pad gives you more space to add more features. With more features means more water & with more water means more SMILES! Your splash pad cost will be something you won't regret!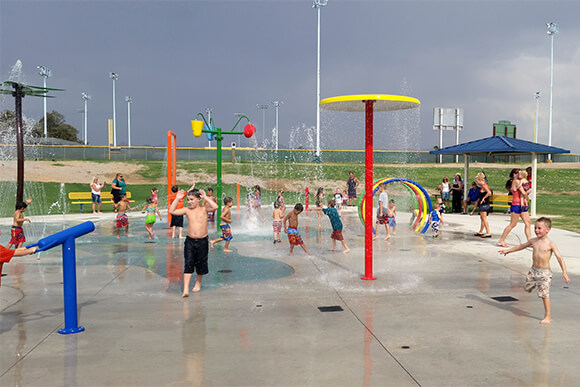 3. Municipal Splash Pad Cost
In addition to the above-mentioned cost budget, site size, and water flow, there is also the need to consider the cost of electricity for the municipal splash pad. This is not only a consideration for residential splash pads, especially the municipal splash pad cost. Since it is a public place, long-term All expenditures under use require careful calculation.
The average cost per month to run a splash pad system for about 6-8 hours a day ranges between $20-$40 per month, depending on electric rates in your area. With our custom control box, you can set a timer for how long you want the water to run in increments (15 or 30 min), and simply restarting it by waving your hand or foot, in front of the motion sensor to easily reactivate the water.
Municipal splash pad can provide children with educational functions, encouraging early childhood development through motor skills, thinking skills, and stimulating imagination. Plus, water attractions toys are fun and keep your kids kids going. In general, splashing and interactive play is crucial to a child's development.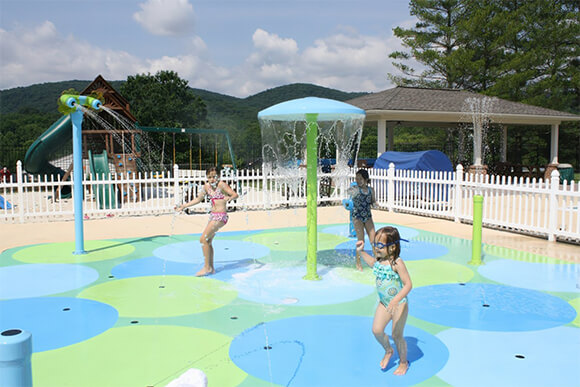 Cenchi promise to keep your splash pad cost down, while delivering a high-end product. If you're concerned with water costs and economic savings, the re-circulation method is the right choice. However, if you are planing on having kids from 2-5 AND 6-12, we would also suggest doing both types. For more information as to why, contact us here email: [email protected]
Cenchi offer a large range of water play splash pad toys that are suitable for all ages- infants, toddlers, teens and adults!