5000㎡ Interactive Water Park
Classical Interactive Water Park
Cenchi has been an aqua park solution provider and amusement equipment supplier more than 20 years. In the past 20 years we actively attend fairs, set up online branches, cooperate with clients at home and abroad and keep researching and develop new products in water park area. Our design, engineering, sales and info team accumulate a large amount of experience and we are ready for designing any splash water park project, in the field of building water park and equipment supplying.
Cenchi finished many water park project in Saudi Arabia, Morocco, Indonesia, Thailand, Malaysia, Australia, UK and other country. Today, Another full cabinet of customized water park equipment, splash pad, water slide, wave pool, lazy river, flowrider, swimming pool, and water playground equipment are in the cabinet. Ship to all over the world. If you are looking for a waterpark solution, Please count on us, We will surely offer a professional advice to you and will be taken carefully your project.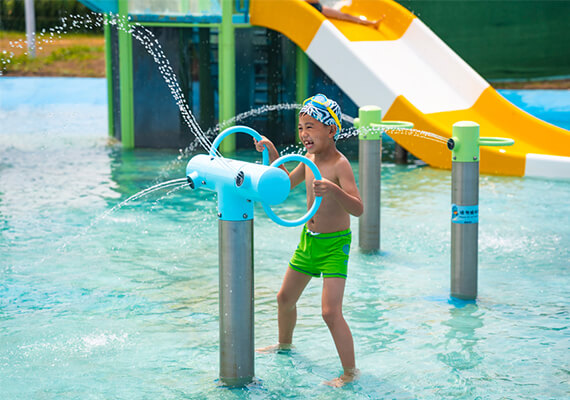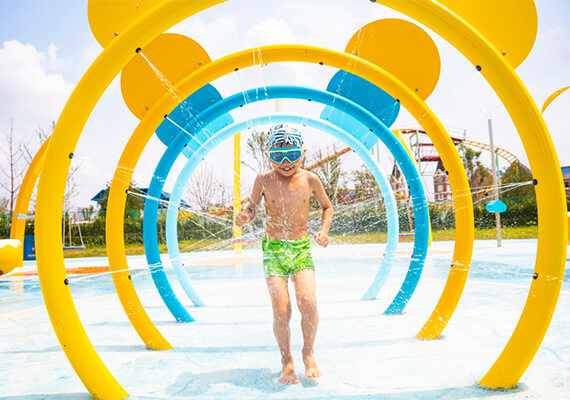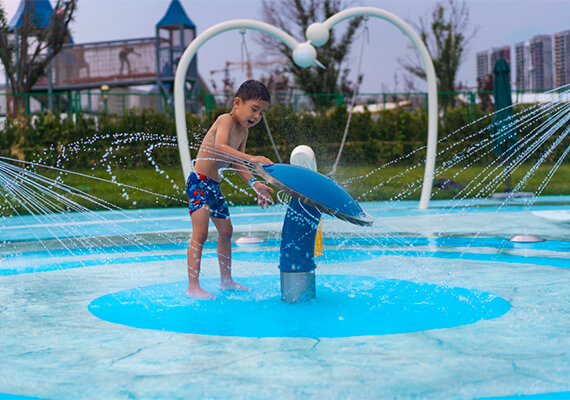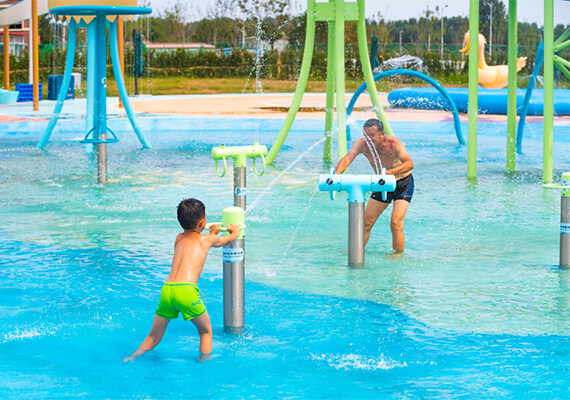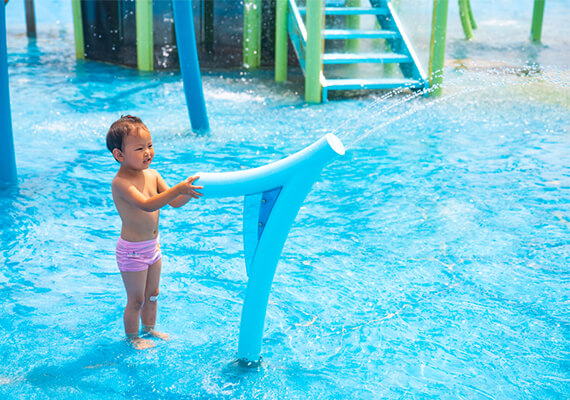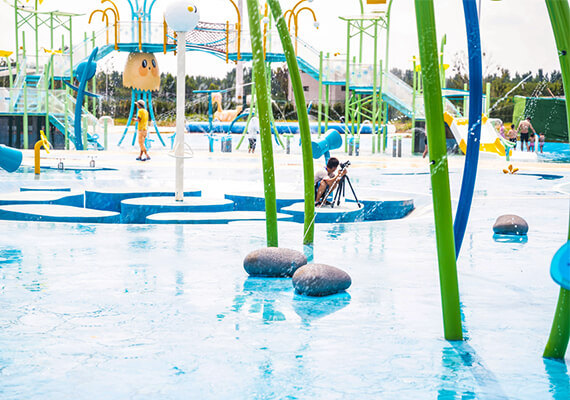 Cenchi aqua splash series complements the multi-level play structures in our portfolio. Create a wonderland of fun with themed splash pads that are perfect for kids of all ages. From colourful, whimsical elements to animals, plants, and pirate ships, each Collection in splash pad is designed to encourage imaginative play and interaction. We offer nine Collections that feature themed elements grouped together based on colour and function to help you create a one-of-a-kind splash pad.
The Water Playground can be designed in a variety of sizes, suitable for different site sizes, budgets and tourist reception needs. With rich interactive features, water spray facilities and water slides, they are highly playable. This set of interactive aquatic playgrounds can also be custom-themed or selected from our library of immersive themes, both ways to make your water village stand out. Such interactive water play facilities can stimulate the imagination of children of all ages, create endless adventure experiences, and are a source of joy for families and children.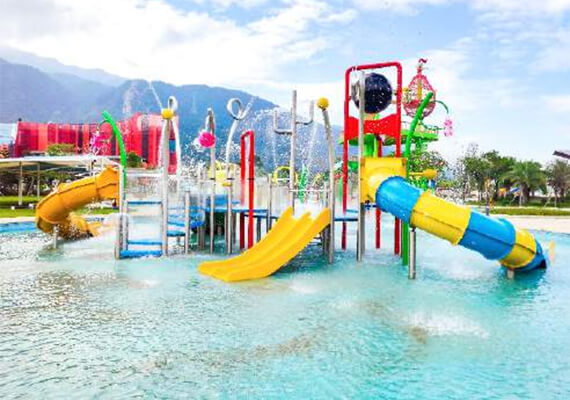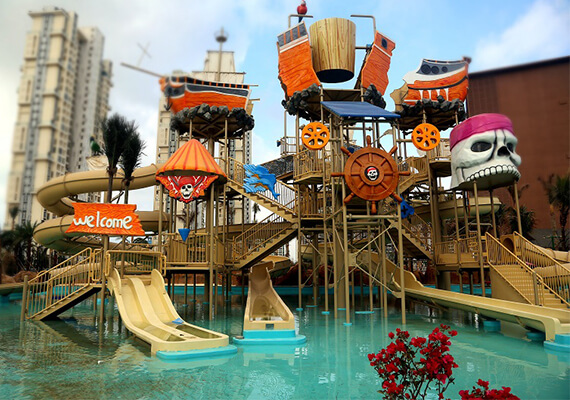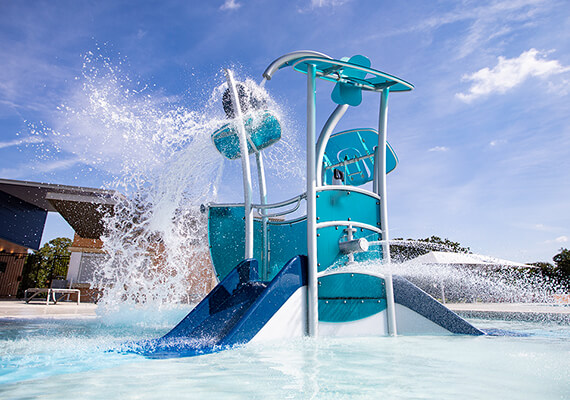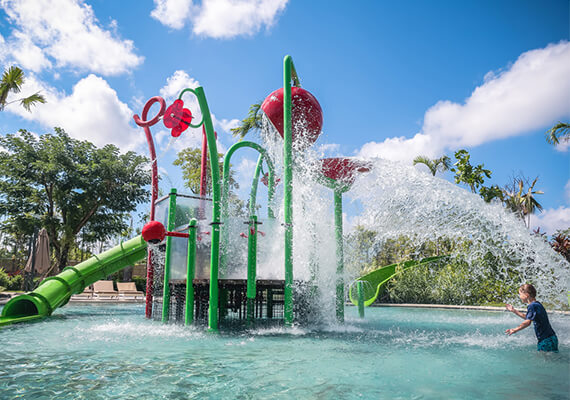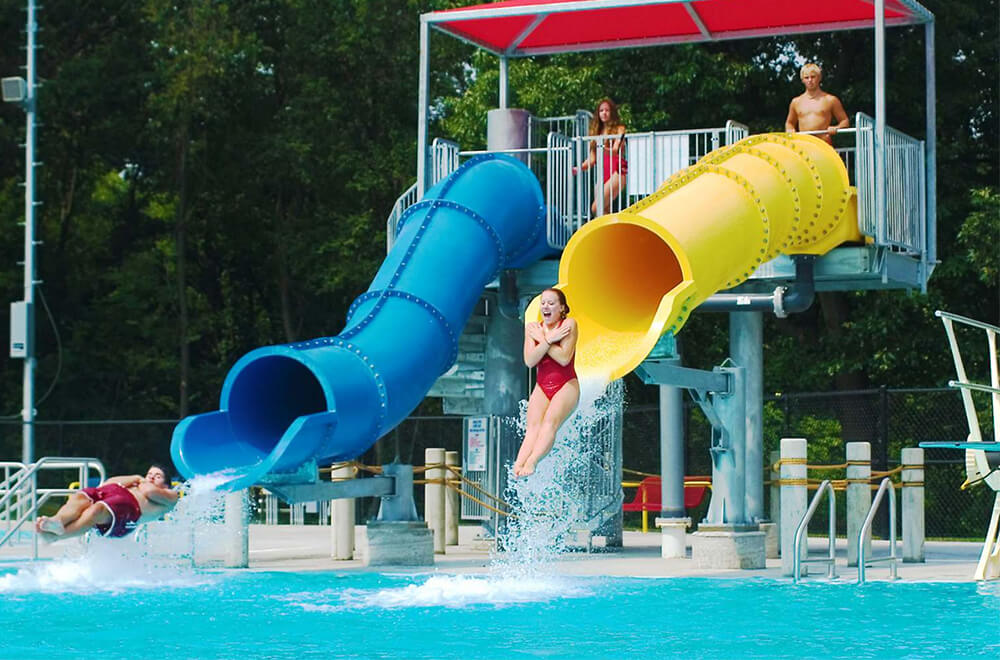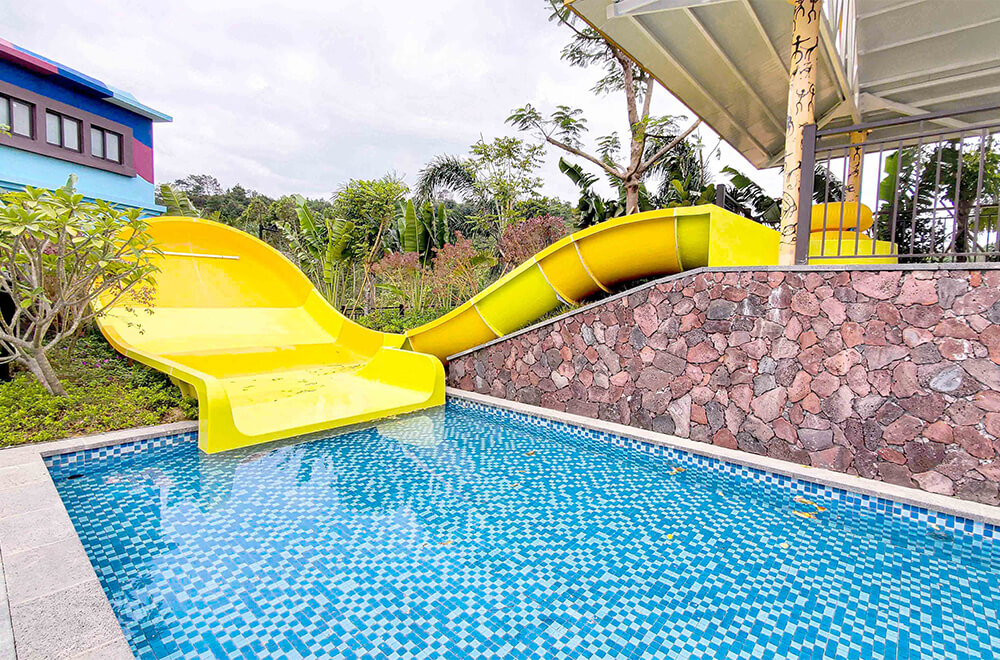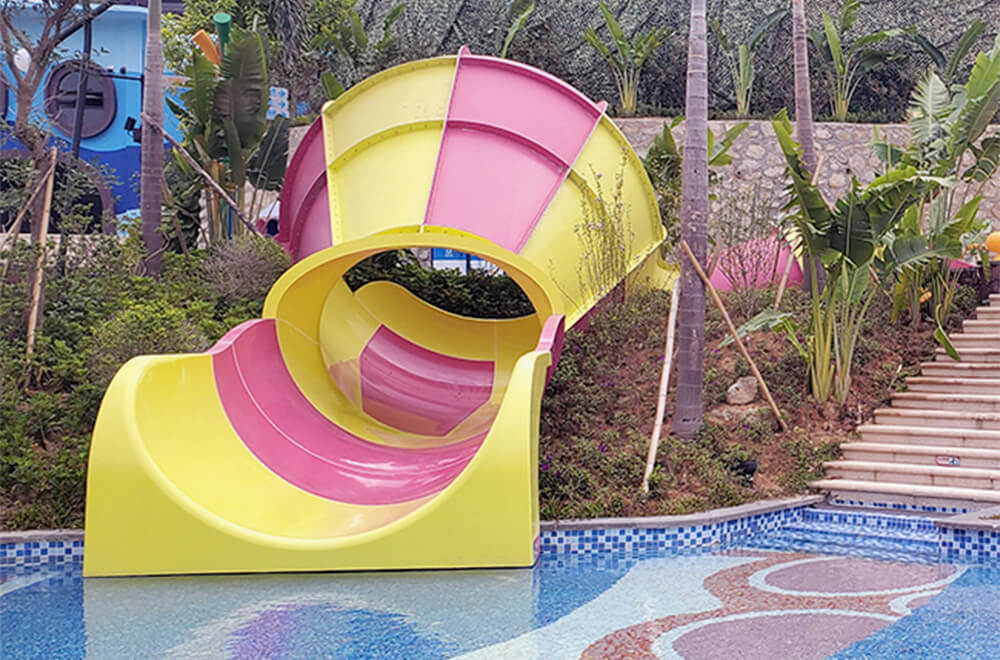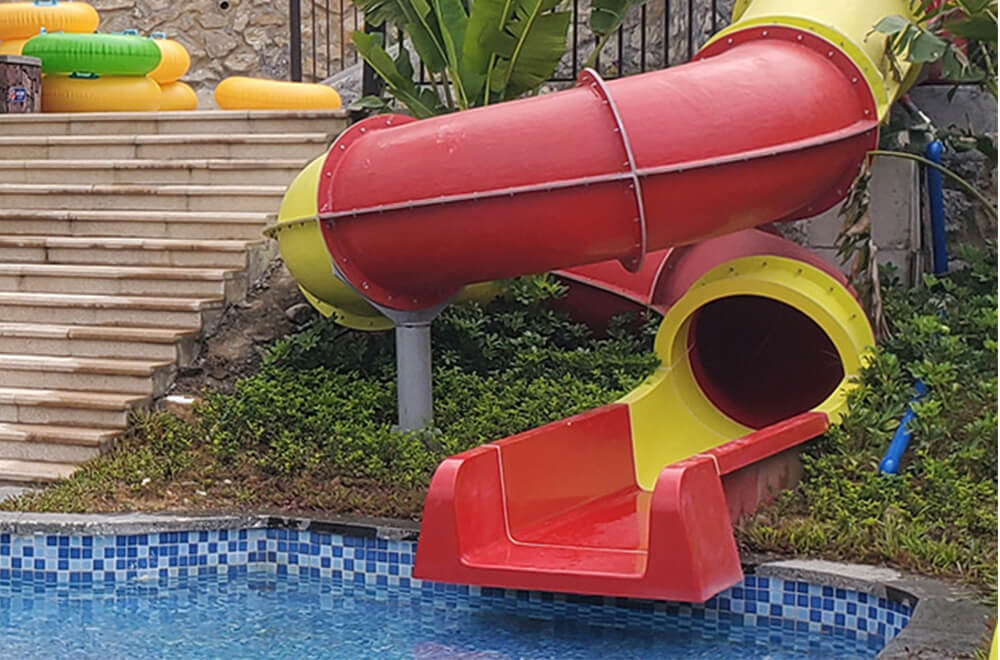 Water slides are the most common in water parks. Various styles of water slides are suitable for the needs of various age groups and bring different sensory stimulation to people. They must be extraordinary and can experience the fun that is not usually available. Today's water slides are advancing with the times, constantly innovating, and have periodic project updates and upgrades. Common are sky-high slalom slides, small whirlwind slides, wide slides.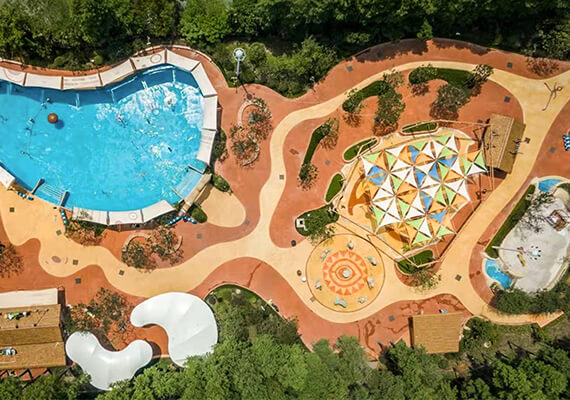 53819 ft² Children Aqua Park
The third-phase project of Wuhan OCT Parent-Child Water Park "Shanlin Adventure" is the first fantasy and hydrophilic themed secret environment specially designed for children in the country.
The total area of the water theme area is 7,000 square meters, and the green coverage rate has reached more than 94.3%. There are more than 10 water play experience projects.
61583 ft² Aqua Playground
The park covers an area of 6,000 square meters and is designed to accommodate 3,000 tourists at the same time. Persimmon Bamboo Garden Water World is a water theme park that integrates the return of green ecology, water play in the garden, and leisure and vacation.
The surfing area, the galloping competition area and the passionate swinging area cover 18 amusement items such as super loudspeaker, giant beast bowl, and large tsunami pool.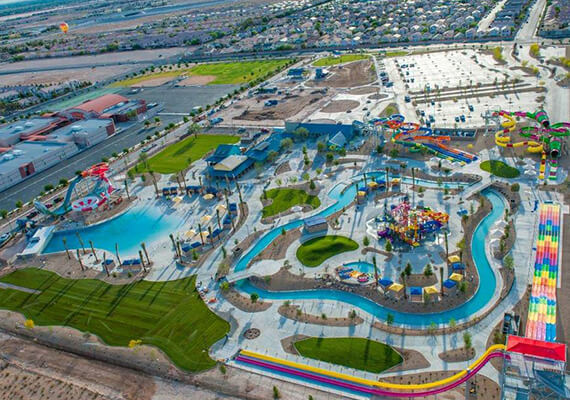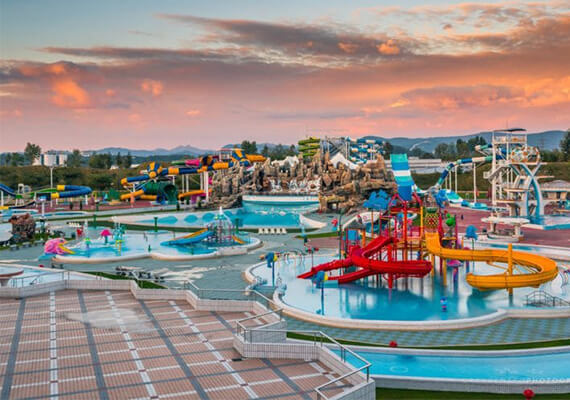 75347 ft² Public Water Park
Public large-scale comprehensive children's playground project. The park is located in the Xiawan Wetland Area of Dinghu District, connecting the two areas of Duanzhou and Dinghu, with a total construction area of 5,383 square meters and a total investment of 5.23 million yuan.
The theme is an urban comprehensive children's waterfront theme park that integrates children's play, interest training, cultural inspiration, and physical fitness.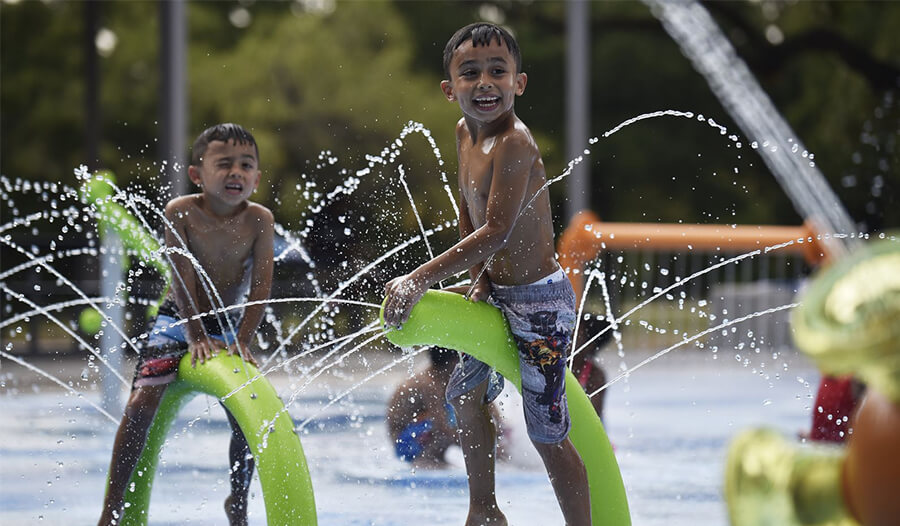 The Partner You Can Trust
A splash pad for any budget, big or small
Mix & match product lines of any collection
Every splash pad is completely customizable
Hundreds of different interactive products to mix
Features tools to help conserve water and energy
Made with non-toxic materials designed to last
Interactivity design
Accessible
Installation-friendly
0.6 l/s – 50 l/s (10 gpm – 800 gpm) flow rate
1.8 m (6 ft) average splash range
Benefits of a Trusted Water Park Manufacturer
If you're looking to create a fun and exciting water park, you'll need the help of a reputable water park equipment manufacturer. These companies can provide you with the expertise and support you need to design, build, and install a world-class attraction that will delight visitors of all ages. Learn more about what a theme park manufacturer Cenchi can do for you.
Expertise in Design and Engineering
One of the biggest benefits of working with water park rides manufacturers is their expertise in design and engineering. These companies have years of experience creating water attractions that are both thrilling and safe. They can help you design a park that meets your specific needs and budget, while also ensuring that all of the rides and attractions are built to the highest safety standards. With their help, you can create a water park that will be a hit with visitors for years to come.
High-Quality Materials and Construction
Another benefit of working with a reputable commercial water park manufacturer is the use of high-quality materials and construction. These companies understand the importance of using durable materials that can withstand the wear and tear of constant use, as well as exposure to the elements. They also have the expertise to ensure that all of the rides and attractions are constructed to the highest standards, with safety as the top priority. By using high-quality materials and construction, you can create a water park that is not only fun and exciting but also safe and long-lasting.
Compliance with Safety Standards
One of the biggest benefits of working with water park slide suppliers is their commitment to compliance with safety standards. These companies understand the importance of ensuring that all rides and attractions meet or exceed industry safety standards, as well as local and national regulations. They have the expertise to design and construct rides that are not only thrilling but also safe for guests of all ages. By working with a reputable manufacturer, you can have peace of mind knowing that your water park is a safe and enjoyable destination for visitors.
Support and Maintenance Services
Another benefit of working with an aqua park equipment manufacturer is the availability of support and maintenance services. These water fountain manufacturers understand that water park attractions require regular maintenance and upkeep to ensure they continue to operate safely and efficiently. They can provide ongoing support and maintenance services to keep your attractions in top condition, reducing downtime and ensuring a positive guest experience. Additionally, they can provide training and support for your staff to ensure they are equipped to handle any maintenance or repair needs that may arise.
Start Your Water Park Business Today!
From design to production, Cenchi water park manufacturer can provide you with the expertise and support you need to create a world-class splash pad water park attraction.
We care about your Water Fun!
Cenchi can manage your project from beginning to end!
Design Your Splash Watrer Park!