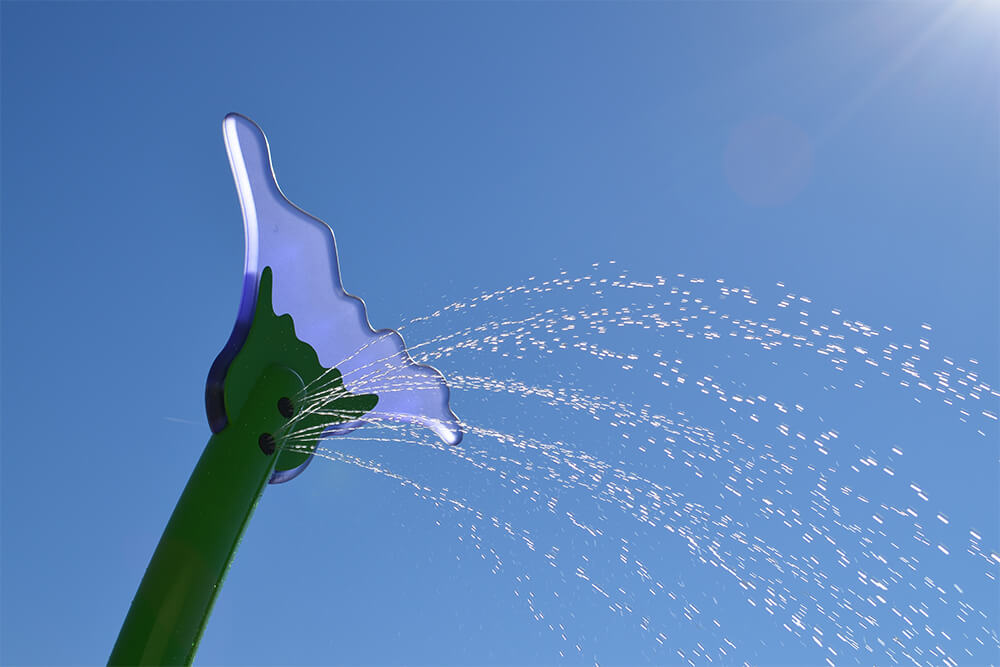 Slow snail splash pad constructed from 304 Stainless Steel materials. Dimensions L 80cm * W 16cm * H 300cm, splash zone 3m * 3m, Standard flow rate 2m³/h. It can rotate by 360 degrees. Standard flow pressure 0.34-0.69 Bar.
Bottle Bud's leaf-shaped handle to spin the spraying flower, controlling what (or who!) it sprays. This feature rotates 360° and sprays 120°.
Its unique shape and aesthetic appeal add to the fun and attractiveness of the park, making it one of the indispensable landscapes in water parks.
We care about your Water Fun!
Cenchi can manage your project from beginning to end!
Request Splash Pad Price!