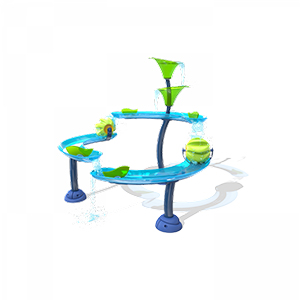 Cascade loop splash pad made of 304 stainless steel, PMMA Plexi-board, Dimensions are L186 * W180 * H182 cm, Splash Zone is 2m * 2m, Standard flow rate is 2m³/h. Equipped with embedded parts and toe protector.
Cascade loop splash pad is composed of a continuously inclined circular waterway and many interactive waterfacilitiesas if a huge waterfall is circulating, bringing a strong visual experience and game fun.
We care about your Water Fun!
Cenchi can manage your project from beginning to end!
Request A Splash Pad Catalog!