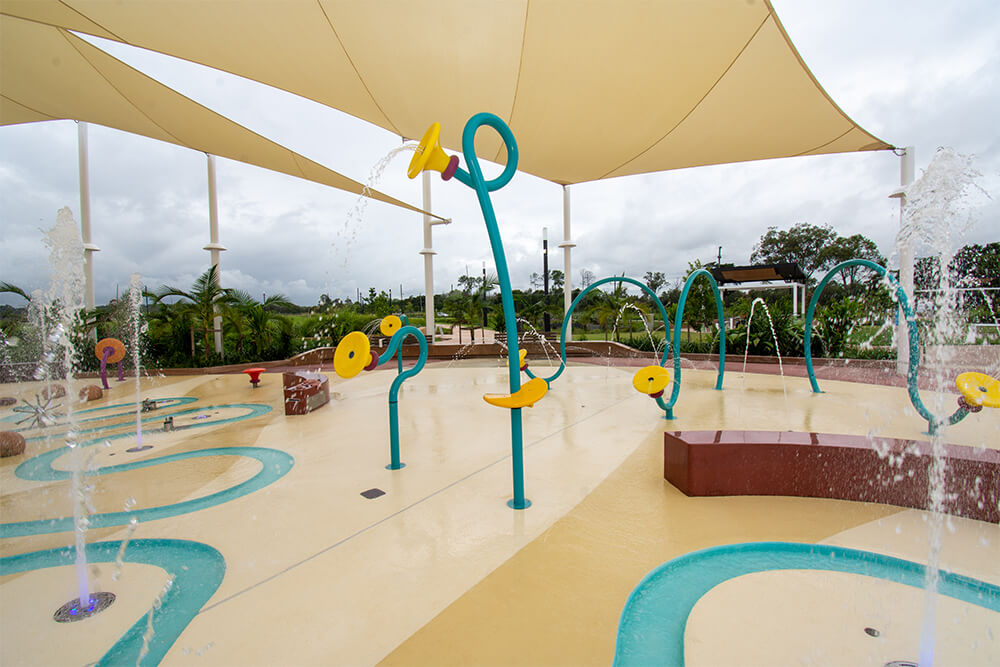 Cirques spray splash pad constructed from 304 stainless steel and FPR materials with the highest wall thicknesses in the industry. Dimensions L48 * W55 * H340 cm, splash zone 4m * 3m, standard flow rate 3m³/h GPM, equipped with embedded parts and foot protector.
Spin the Aqua-Batic's handle and rotate water spray 360° for a truly acrobatic splash effect. A perfect addition for high action play spaces.
We care about your Water Fun!
Cenchi can manage your project from beginning to end!
Request Splash Pad Price!