Fiberglass Water Slide Supplier
What is the difference between water slides and ordinary slides?
Water parks, hot springs, seaside, and other places, such as resorts and hotels have higher requirements for water quality. (Falling pool) The swimming pool needs to add chemicals such as disinfectants to ensure that the pool water is clean and the PH value is within the acceptable range. The hot spring water often contains sulfide, and the seaside and other places have high salt content in the air, so water slides are generally made of glass steel. , external gel coat, rich in color, high strength, good plasticity, and good corrosion resistance, can also design for higher heights and shapes according to the terrain, such as open, closed, straight, curved, spiral, the commercial water slide is the main part of splash water park equipment.
Commercial Water Slides For Sale
Cenchi has been in the pool and water park industry for over two decades. We provide splash parks and resort hotels with high-quality water slides, commercial water slides for sale, fiberglass water slides, and more. Designed with safety in mind and is made of the best materials available. Cenchi is a leading manufacturer of commercial water slides for sale, fiberglass water slides, and other water play equipment. Cenchi is a commercial water slide manufacturer that specializes in designing and manufacturing fiberglass water slides. Committed to providing quality products, excellent customer service, and a great experience. Believe in the power of teamwork, which is why we work together with you to design the perfect water slide for your needs.
What is the best material to use for a water slide?
Different places need to choose different slide products, outdoor playgrounds, naughty castles, shopping malls, and other places, you can choose plastic slides and stainless steel slides. Plastic slides are prone to foaming in the water for a long time, finally, operators can only be replaced frequently, which will further increase the cost in the later stage. The stainless steel slide is easy to hurt at high temperatures in hot temperatures outdoors, so it is not suitable for splash park slides, and backyard pool water slides. So what kind of material is suitable for outdoor water slides?
Material: LLDPE engineering plastics
Advantages: lightweight, bright colors, various shapes, low cost
Disadvantages: Anti-ultraviolet performance needs to be improved, easy to age leg color, poor weather resistance
Applicable occasions: mostly used in outdoor playgrounds, naughty castles, and other terrestrial children's playgrounds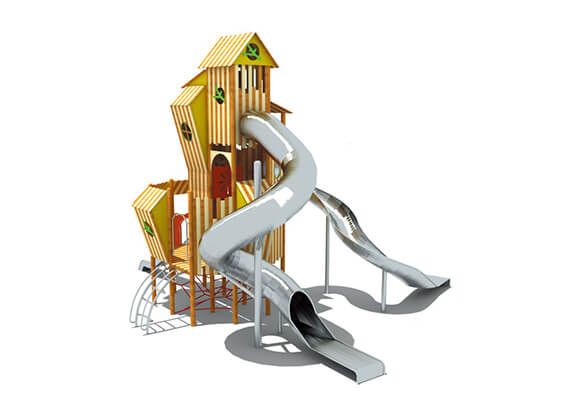 Material: 304 stainless steel
Advantages: strong plasticity, smooth surface
Disadvantages: the color is single, the color is painted with spray paint, the service life is short, and there is a lack of corrosion resistance
Applicable occasions: mostly used in outdoor parks, shopping malls, and other places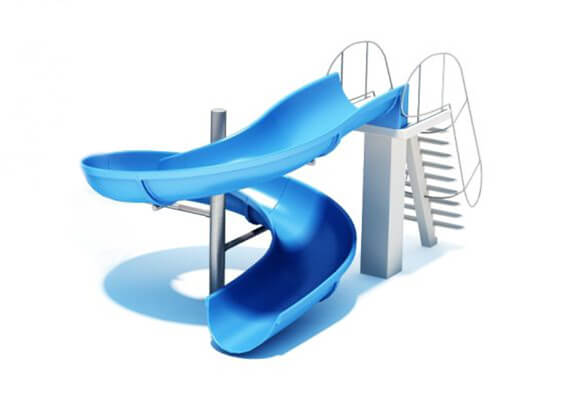 Material: FRP (Fiberglass)
Advantages: rich colors, high strength, good corrosion resistance, service life can generally be more than 10 years
Disadvantages: complex process, high material requirements, high cost
Applicable occasions: water parks, resorts hotels, hot springs, seaside, and other particular climate areas
We care about your Water Fun!
Cenchi can manage your project from beginning to end!
Custom Pool Slides For Your Park!