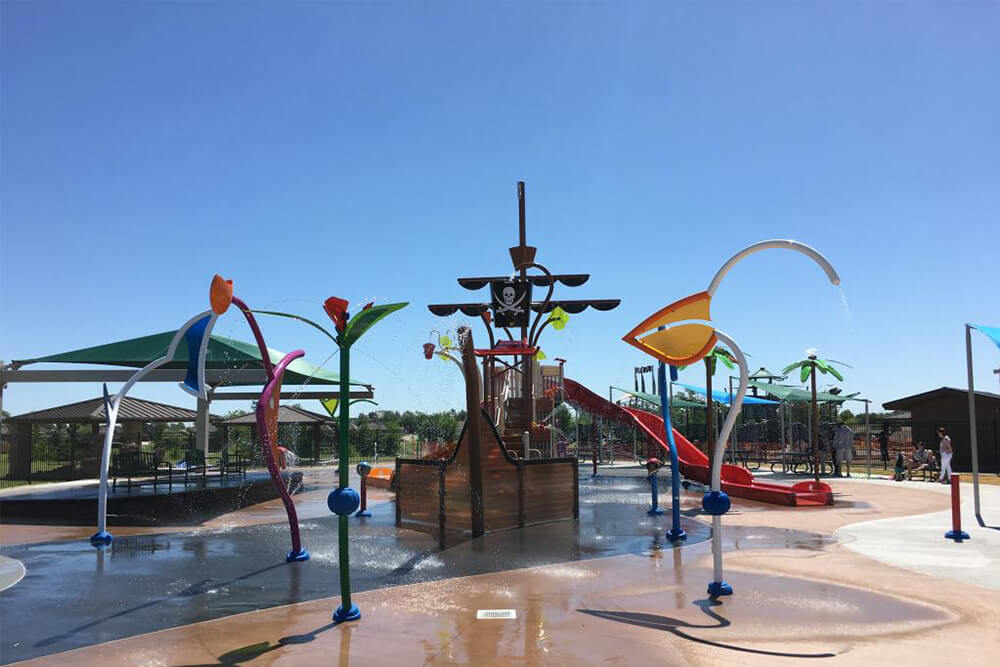 Pelican splash pad is made of 304 stainless steel, PMMA Plexi-board, Dimensions is L 229cm * W 31cm * H 363cm, Standard flow rate 5m³/h, Splash zone 5m * 4m, Equipped with embedded parts and foot protector.
The water gushes out from the edge of the pelican, forming a clear outline of the pelican under the action of water mist and water flow as if a real pelican is gliding on the water.
We care about your Water Fun!
Cenchi can manage your project from beginning to end!
Request Splash Pad Price!