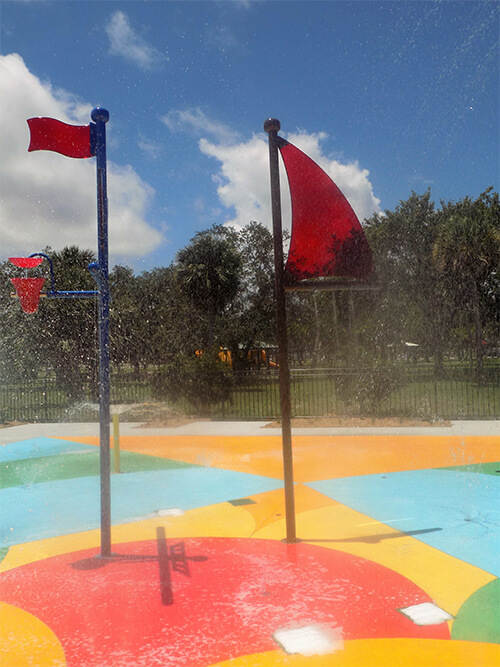 Ship mast splash pad made of 304 stainless steel, PMMA Plexi-board, Dimensions are W120 * H300cm, Splash Zone is 3m * 2m, Standard flow rate is 5m³/h. Equipped with embedded parts and toe protector.
The ship mast splash pad is designed in the shape of an oversized sail. People can play under the flowing water, experience the refreshment and joy of the water flicking the whole body, interact closely with the huge sail shape, and feel the flow and elegance of ocean.
We care about your Water Fun!
Cenchi can manage your project from beginning to end!
Request A Splash Pad Catalog!