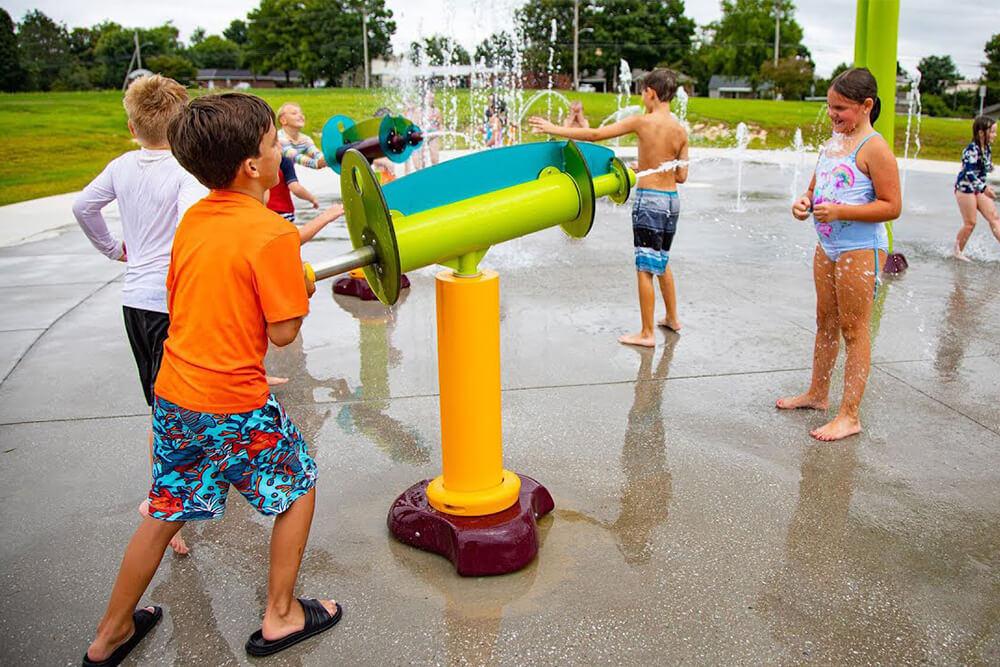 The space shooter splash pad 360 degree rotate, constructed from 304 stainless steel and PMMA Plexi-board materials . Dimensions L94 * W28*H110 cm. Splash zone 4m * 3m. Standard flow rate 2m³/h. Standard flow Pressure: 0.34-0.69Bar. Equiped with embedded parts and foot protector.
The Space Shooter not only provides visitors with visual stimulation, but also stimulates their imagination and creativity, making them feel like they are in the universe, which allows them to experience different sensations and experiences in the game.
We care about your Water Fun!
Cenchi can manage your project from beginning to end!
Request A Splash Pad Catalog!