Water maze or obstacle course laid out in the shape of a whale. With sprinklers, misters, and other water sprayers going off, kids have to make their way through the wet maze. You can also incorporate blue colors, waves, fish and other sea life decorations. A whale-themed splash pad or water park area could be a lot of fun for kids and families. They would surely enjoy meeting a fun whale friend at the splash pad!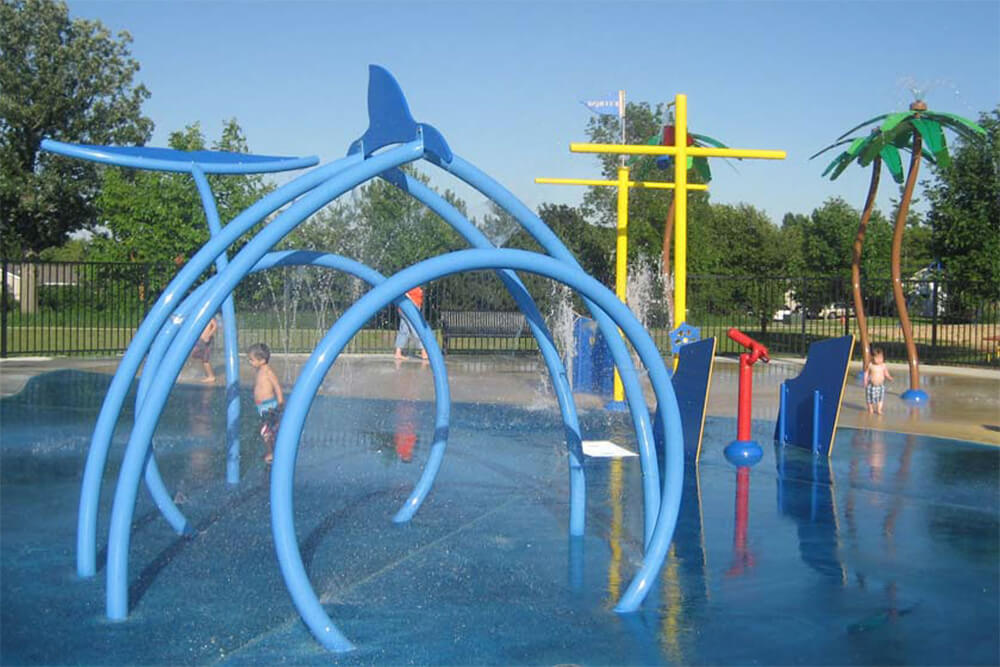 Magnif-eye Jet splash pad constructed from PMMA plexi-board and 304 stainless steel materials with the highest wall thicknesses in the industry. Dimensions L 255cm * W 283cm * H 571cm, splash zone 8m * 6m, standard flow rate 10m³/h GPM, equipped with Embedded parts and foot protector.
The water mist gushes out from all parts of the whale, and then merges and gathers in the air, like a real whale breathing on the surface of the water, opening a door to a peaceful place in the ocean.
A large whale structure spouts water from the tail, water spraying up and cascading down. Kids can dart in and out of the water streaming from the tails. Kids would love running through the water and getting soaked.
Does any of these whale water park ideas sound like fun? Let me know if you have any other questions. We will be happy to provide more suggestions and inspiration.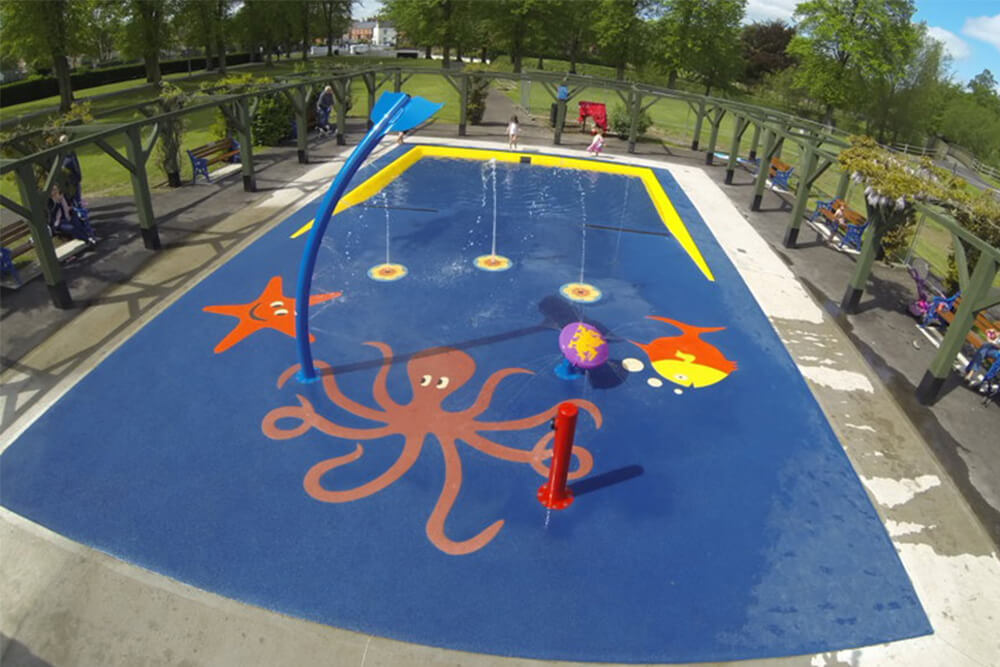 We care about your Water Fun!
Cenchi can manage your project from beginning to end!
Request Splash Pad Price!