1. Integrated interactive splash equipment
According to the scale of different aqua park projects, different areas, sizes and types of equipment can be selected. At present, the interactive equipment developed on the market includes water villages (large and medium-sized interactive water tower, children's ocean water houses), family combination slides, children's mini water slides, etc. 
The water village ranks very high in the fields of parent-child and interactivity. It consists of two parts: adult area and family parent-child area. A set of equipment has variety, large passenger capacity, prominent theme, strong sense of immersion, and adapts to a wide range of people. It has both a thrilling adult area and a family parent-child entertainment area. It is the most popular among the players outside the wave pool. Favorite Devices area.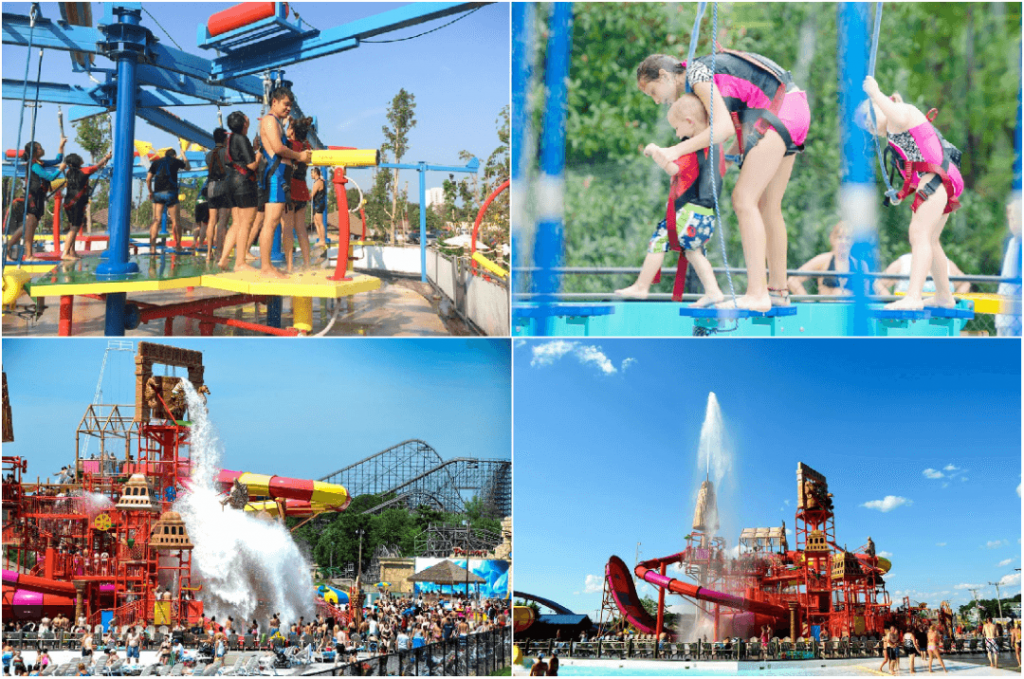 2. High-tech aqua park equipment
Sliding on the water slide was originally a very exciting experience, and now some companies have begun to use VR technology to make this exciting experience a level! Instead of producing an entirely new slide, the computer and sensor components are integrated into the existing slide, and the VR headset provides an immersive experience for the guests.
The traditional indoor diving pool is moved to the outdoor, divided into shallow water area, medium diving area and deep and shallow area. The diving training and play are led by the instructor. Combined with the unique theme packaging such as deep sea and karst cave, it can give tourists a unique tour experience. Combined with restaurants or other slide equipment for integrated design, it increases the novelty of the equipment and improves the experience of tourists.
In the off-season, the diving pool can also be opened separately for underwater weddings, underwater performances, diving teaching and other activities, which not only increases the popularity of the aqua park, becomes a check-in point for Internet celebrities, but also increases secondary consumption.
4. Aqua park + hot spring
Features: Introducing the most popular water entertainment projects in summer to hot spring tourist destinations, to make up for the problem of single products and lack of interest in off-season, it has a very prominent effect on improving the overall operation of hot spring destinations and increasing profitability. Main water recreational activities: a series of fashionable, dynamic and exciting water recreational activities such as hot spring wave pool, hot spring rafting, hot spring swimming pool, water slide and so on.
Development attention points: This model has been proven to be one of the most successful development models, but the key lies in the dynamic and continuous innovation of water amusement activities, which puts forward the investment scale, tourism project planning and equipment renewal of hot spring tourism in aqua park water amusement. higher requirements.