Make summer extra exciting with a backyard splash pad fountain! Enjoy cool games and activities with your family or host an unforgettable gathering – all in your own backyard!
Transform your backyard into a fun and exciting space with a splash pad fountain! Get ready for some cool games and activities with your family, or host an unforgettable gathering – all in the comfort of your own home. It's the perfect way to make summer even more special.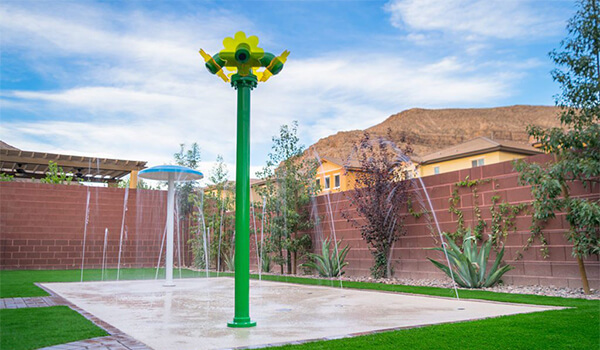 Follow these steps to create the perfect fun spot with a backyard splash pad fountain.
Installing your backyard fountain is easy with the right steps. Collect the necessary materials such as a fountain kit, PVC piping and wrench, water pump, hose pipe, saw and drill for installation. Follow the manufacturer's instructions for assembly and hook up the fountain perforated hoses to your garden tap or other line from your home's plumbing system. Finally, secure all hoses in place and fill it up with water to enjoy!
Choose Your Location – Select an appropriate and level site for your fountain.
When selecting where to install your fountain, look for an open and level surface of at least ten feet around the fountain. This allows plenty of room for water to splatter in all directions and prevents water from flowing outside the area you intend it to be. Consider wind direction and adjust accordingly if needed – you don't want all the water blowing onto sidewalks or on nearby buildings! If you are wanting a more creative shape look into custom designs like circular, oval or star-shaped fountains.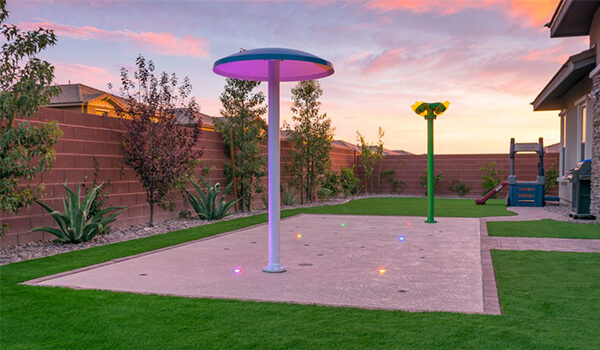 Prepare the Construction Site – Clear the space of debris, rocks, and grass so it's ready for construction.
Before you install your backyard fountain it's important to properly prepare the construction site. Clear the space of any debris, rocks and grass, so it is ready for construction. If the area has a lot of heavy vegetation, use a shovel to remove the overgrowth down to about three inches. This will make a sturdy base for the splash pad and allow for proper drainage when filling it with water. Make sure all edges are level with each other and that they are flat enough to support dividers while constructing the fountain!
Digging & Water Line Installation– Create a base for the fountain and install water pipes.
Dig down to a depth of at least 4-5 inches, making sure that the edges are all reasonably level. You will also need to dig out a path for your water lines and plumbing fittings, ensuring that the pipes lead from the water supply back to your fountain. Once everything is in place, add concrete around the perimeter and fill it with sand – this will anchor your fountain in place when you add in the water. Finally, carefully connect any additional pipes, valves and hoses before testing the whole thing out!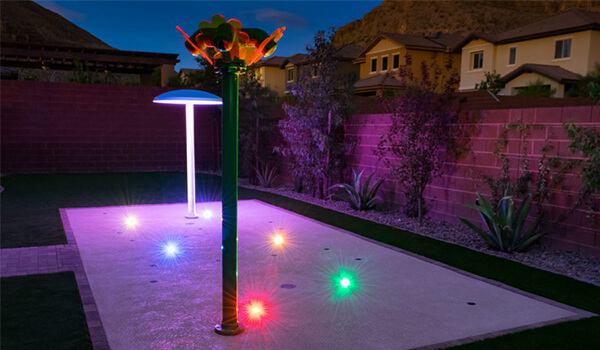 Install Splash Pad Material – Assemble the splash pad material to fit safely in a semi-circle shape around the water source.
Once the concrete and sand are in place, it is time to assemble the splash pad material. Unroll the connecting pieces around the fountain so that each piece is pressing firmly against the next. Be sure to leave enough room for water to flow and for kids to move freely. When done, use a power drill and screws to attach the plastic pieces, securing them onto the concrete surface along with caulking for extra protection against water damage.