Following Pattaya, Thailand, Century Beach Resort continued to develop the Mirage Resort in Mui Ne, a resort in Vietnam. The water park with the theme of the medieval age of sailing has become an iconic amusement destination for beach vacation parent-child families. In this issue, let us walk into the coastline of Vietnam and learn how the water parks in seaside resorts attract tourists from all over the world.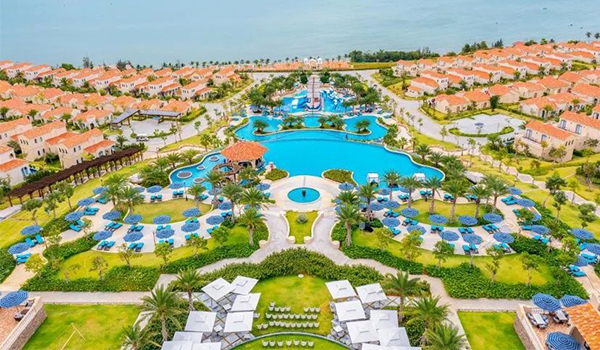 The resort consists of 984 rooms and pool villas, located in the park on the soothing hillside and tranquil coastline. Ideal for families, groups of friends and multi-generational getaways, the spacious villas allow children and adults to have fun and relax at their own pace, while also providing a space for family reunions.
The hotel has six restaurants, six bars, playgrounds, an entertainment center, a family lounge, SPA Cenvaree and the world's first SPA Candy, a fitness center specially designed for children. The large ballroom and outdoor amphitheater provide excellent options for corporate meetings, social events and weddings, while the observatory offers panoramic views of the East Sea and the beautiful coastline of Binh Thuan province.
Opened in the third quarter of 2021, Centara Mirage Resort Mui Ne is the second Centara Mirage Resort Hotel in the world after the famous Lost World-themed Century Beach Resort Hotel in Pattaya, Thailand.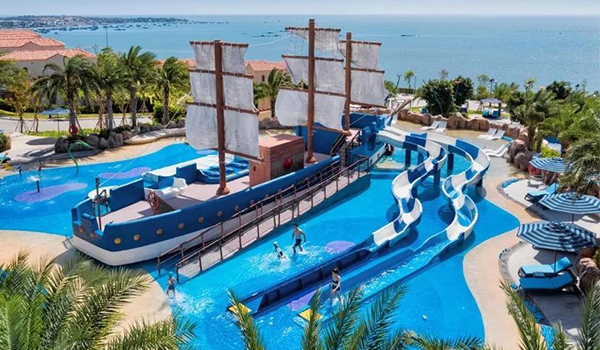 01. Let Everyone Experience The Exciting Fun Splash Pads
Centara Mirage Resort Mui Ne Water Park offers an "Explorer's Playground" inspired by the rich maritime heritage of the Mediterranean, transporting visitors back to the romantic era of intrepid sailors and seafaring explorers. The resort perfectly overlooks the East China Sea and the fishing village of Mui Ne, and the water fountain splash pad centers on a nautical adventure theme, including a Spanish galleon, swimming pools, slides, a lazy river, a splash pad and cliff diving.
Splash pad equipment supplier provided the park with a custom-themed children's pirate ship area, which became the iconic water ride, while providing a safe environment and immersive experience for families. The project also includes the new KIDZ runout, specially designed to be ergonomic and toddlers out and about, and a spray park.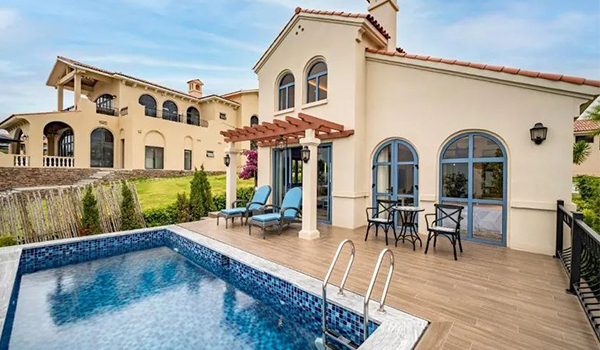 The resort's motto of "Wowing Guests" is its product creation philosophy, which also extends to its rich culinary offerings, from authentic Thai home cooking to Mundo international cuisine and Vietnamese specialties. Light snacks are available at Café Faro at the base of the 30-metre observatory tower, while all-day refreshments are available at the family-focused Familia Lounge, including breakfast, lunch snacks, afternoon tea, evening cocktails and snacks.
Guests can also enjoy a snack at the Dream Pool Bar, watch the sunset or catch a live show at El Salon Bar. Inspired by adventures on the high seas, the pirate-themed dining car features dishes to provide visitors with tasty snacks during their journey. Three private karaoke rooms offer diners more options, perfect for dining with friends and family.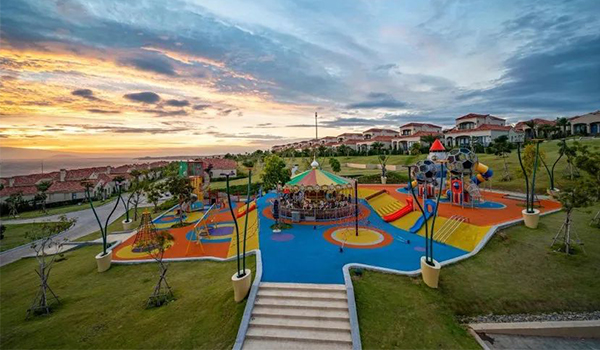 02. Big Splash Adventure Spirit Coastline
Originally a fishing town on the Mui Ne Peninsula in Binh Thuan Province in southeastern Vietnam, Mui Ne is famous for its white sandy beaches, kite surfing and water sports. , you can visit here at any time of the year. The best time to visit Mui Ne is from April to August, but the windy conditions along the coast from August to December make it an ideal location for world-class windsurfing and other extreme water sports.
Resort guests have the option to work with the resort team and the Tourist Information Desk to arrange excursions and activities, including quad biking on the White Sand Dunes, sandboarding on the Red Sand Dunes or experiencing local culture, including fishing villages, dragon fruit farms and Cham ruins , these sites are the remains of the ancient Champa kingdom that once ruled south-central Vietnam. They can also arrange visits to jungle-covered Taku Mountain, where a two-hour trek or a short cable car ride to the summit allows visitors to see Vietnam's largest reclining Buddha.
Mui Ne was recently certified as a national tourist attraction in Vietnam and is expected to be one of the most visited tourist destinations in the Asia-Pacific region by 2030.
Franck Rodriguez, General Manager of Central Mirage Resort, said: "We are delighted to contribute to the creation of Binh Thuan tourism and the 'National Tourist Attraction' destination. We are at a very critical juncture for maintaining Vietnam's tourism ecosystem. Restoring momentum and smooth infrastructure improvements are critical."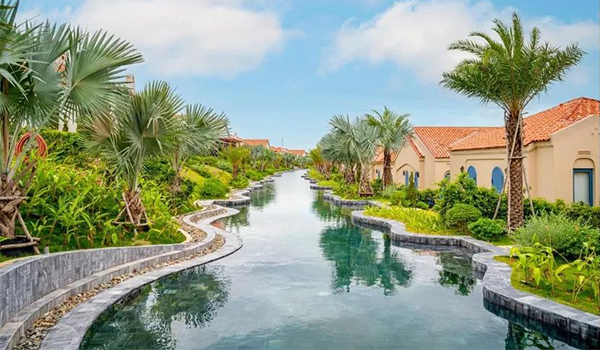 03. A Safe Big Splash Adventure Park
Residents of Vietnam can relax and enjoy the sunny life at Central Mirage Resort. In the era of the new crown epidemic, the resort abides by the local government's anti-epidemic safety measures and formulates health plans in the park, so tourists can play with confidence. Resort General Manager Franck Rodriguez said: "Guests can rest assured that the highest health standards for our guests as well as our staff are our highest priority and all eligible staff are vaccinated. We invite guests of all ages to set foot on their Go on your own journey of discovery, stay and play at our resorts."
Since Binh Thuan Province officially resumed tourism activities on October 24, 2021, the second family-themed resort hotel managed by Century Hotels & Resorts, Mui Ne Mirage Resort, has opened its arms to welcome tourists from all over the world.