Swimming pool sprays toy for kids is widely used in public places and commercial places, hotels, holiday materials, campgrounds and playgrounds all over the world. Water sprayers can be assembled indoors and outdoors, and they can be used as a good complement to commercial projects. Cenchi can integrate stainless steel and water splash pads of different colors, shapes, themes and other elements into a spray park to attract the attention of children and parents. Everyone runs, jumps, and plays together. In the hot summer, the spray park brings people together.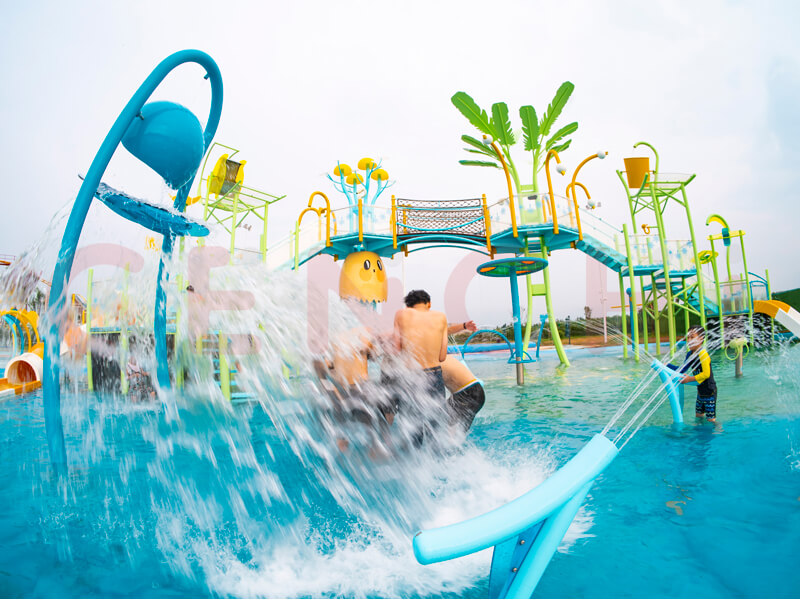 Fairy Tale Swimming Pool Sprays
Cenchi latest planning and design of the swimming pool sprays, the whole park combined with fairy tale works of ugly duckling, because of his strange appearance, so that the same kind of disdainful, after going through a lot of hardships and hardships, eventually grow into the growth story of the white swan. Splash park is divided into the environment experienced in the story line of Ugly Duckling, and the ground pattern is designed. At the same time, the appearance of the interactive sprinkler features, watet fountain, activity tower and slide was also innovatively designed with the story. Let the whole water splashing park calm in the whole story. Put the children in an inspirational story, let them learn to set up goals in life, in confidence, hard work, they will truly realize that they can also become "white swan", is an amusement park with kids' story, children can freely embrace their beautiful childhood. This is the best parent-child experience for you and your child.