Swimming Pool Water Slides For Sale
Swimming pool slides are suitable for family to play at home. They are parent-child, stimulating, and highly interactive, and are deeply loved by children and parents. Cenchi combined the needs of clients in the market, and designed swimming pool slides including rotating pool slides, vertical pool slides, and family pool slides. It is widely used in communities, schools, family swimming pools, shopping malls, and hotels.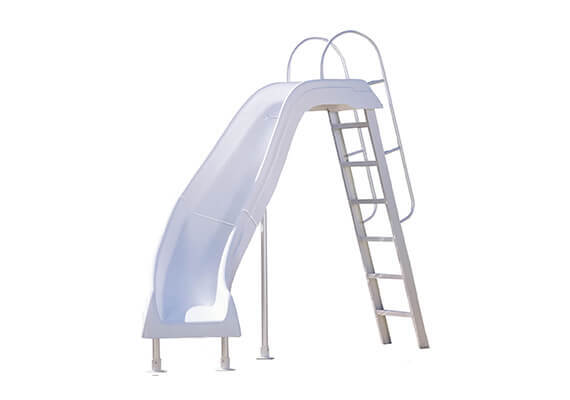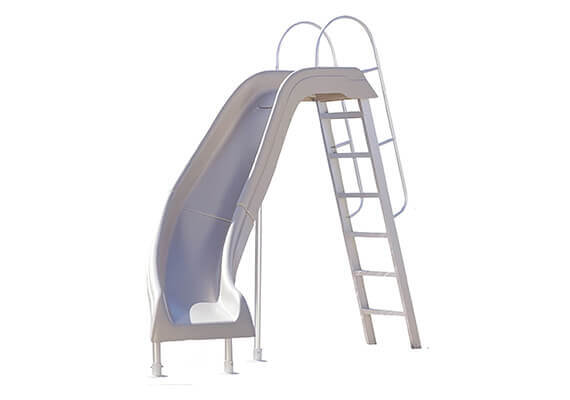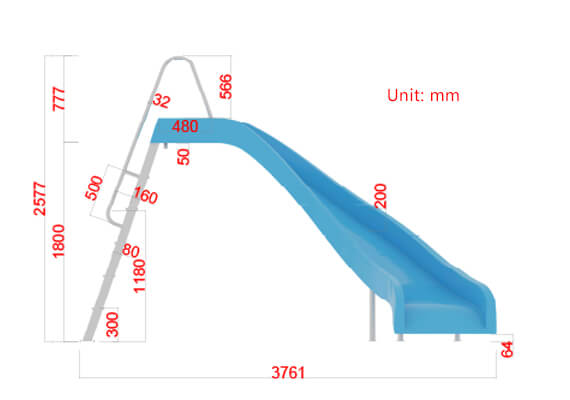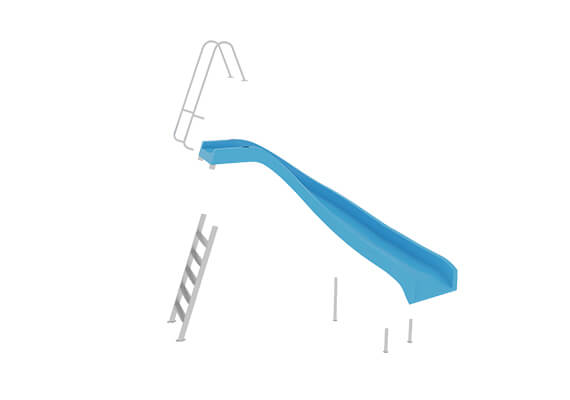 For residential backyard, commercial hotel resort pools, choose the Cenchi slide. You can put the swimming pool water slides indoor, outdoor, inground or above ground, Cenchi pool slide have right, left curve, spiral, straight for option, chooese exist blue, white, grey color decorate your swimming pool.
Design-Engineer-Manufacture-Install. Cenchi provided the pool slide
full set guide line for your swimming slide project. View below for fiberglass pool water slide divisions details and services. Contact directily by Quote Button for customized your own backyard or commercial swimming pool slide.
Cenchi swimming pool water slide with Right Curve, Left Curve, Blue, White, Grey is 8′ in height, with a 20″ wide flume. This slide can accommodate a 200 lbs rider.
Height: 8 ft
Easy to assemble
Dimension: L376*W293*H257CM
Comfortable flume width with high walls
High volume water delivery system
Can be installed on surface or in-deck
Cenchi Swimming Pool Water Slide with Left, Right Curve, White, Blue Grey is 8′ in height, with a 20″ wide flume, can accommodate a rider up to 200 lbs. Total package maximum 2 cbm, 300kg. The Pool Slide is designed for quick assembly, making it ready to use in a flash!
The improved high volume water delivery system can be easily plumbed through the pool's return line or connected to a standard garden hose requires a minimum 30 gpm flow rate.
Cenchi Pool Slide is available in right or left curves and has the option of Three different colors, White, Blue, Grey. The waterslide can be surface or deck mounted, inground or above ground, indoor or outdoor to accommodate any pool type, Suitable for residential home backyard commercial hotel resort ect.
Backyard, Hotel, Resort, Swimming Club, School etc.
One (1) Year Limited Warranty on Product and After-sale service follow. Provided the Technology Data Sheet, Installation Guide. Cenchi exclusive counsultant follow your order with all swimming pool water slide, sales, parts, and tech support. 
Customer Reviews With Images
You are not the only one here to touch us, you win the same service as others, even newer or fantastic, just share your idea with Cenchi, we do the  best to suooprt, your contact is our best prize to improve our technology, service, and products. Cenchi is a commercial water slide manufacturer that specializes in designing and manufacturing fiberglass water slides. Committed to providing quality products, excellent customer service, and a great experience. Believe in the power of teamwork, which is why we work together with you to design the perfect water slide for your needs.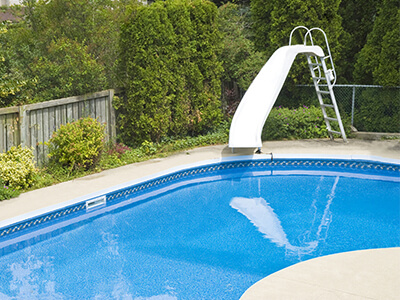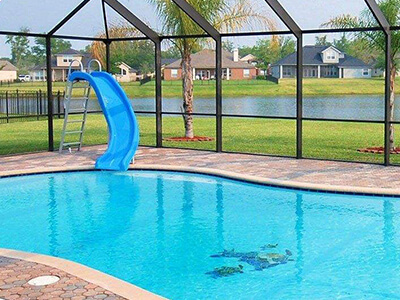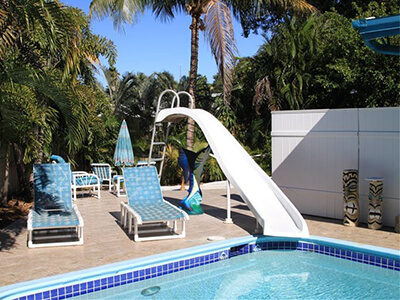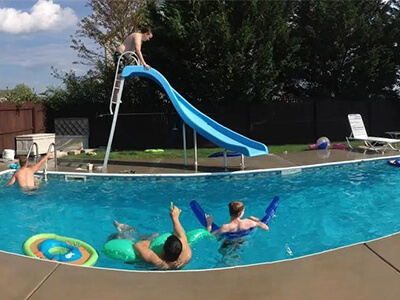 We care about your Water Fun!
Cenchi can manage your project from beginning to end!
Request A Pool Slides Quote!