The annual World Waterpark Association (WWA) exhibition is held again. Although we cannot experience it in person due to various reasons, this exhibition will still bring some inspiration to the Chinese water park industry:
1. The enthusiasm and preferences of European and American tourists for water parks have not been affected by the epidemic, and the number of tourists and investment has recovered significantly. Judging from the rapid rebound of water parks in developed countries in the world in the summer of 2022 after the epidemic, China's water entertainment tourism industry has a long-term future look still optimistic;
2. Surfing Paradise has become a hot topic;
3. Difficulty in recruiting employees and increasing costs have become difficult problems;
4. The digitalization of the park, such as strengthening social media for marketing, has become a consensus.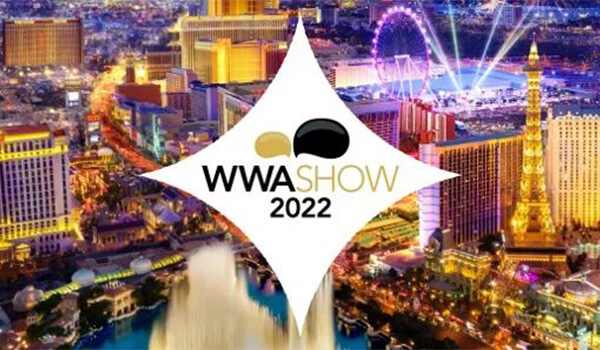 From October 4th to 7th, 2022, the 42nd WWA World Water Park Association Annual Exhibition and Seminar will be held at the Caesars Forum Convention Center in Las Vegas, Nevada, USA. More than 200 water park service providers and suppliers participated in this exhibition, and the WWA World Water Park Association Seminar was held at the same time for nearly a hundred special sharing and training sessions, covering water park design, planning, development and expansion, operation and safety , market influence, team execution and other all-round industry topics, water entertainment industry professionals from all over the world once again saw many familiar faces and met new friends at this gathering of the global water park industry family.
After experiencing the epidemic in 2020 and turning it into an online conference, the WWA exhibition returned to offline from last year. It is still the most comprehensive and influential industry gathering in the global water park industry. It provides water park owners, developers, Operators, designers, and suppliers provide a platform for communication and transactions, and provides opportunities for water amusement professionals to learn, grow and develop.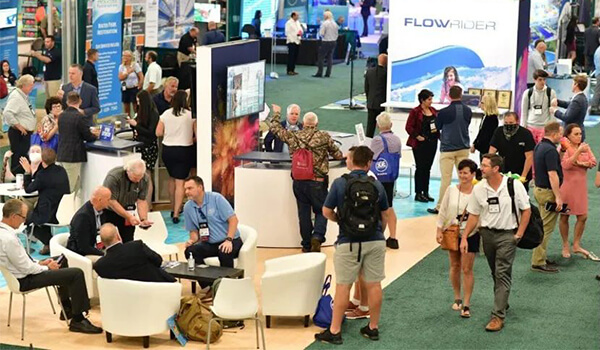 World Waterpark Association Site
On October 4th, the WWA exhibition and seminar was officially held at the Caesars Convention Center in Las Vegas. Over four days, the 550,000-square-foot Caesars Convention Center was packed as water park owners, operators and developers exchanged experiences, promoted products and services, and shared solutions to help each other grow their businesses today and into the future. In a friendly, relaxed and orderly atmosphere, prospective purchasers can meet hundreds of exhibitors face to face.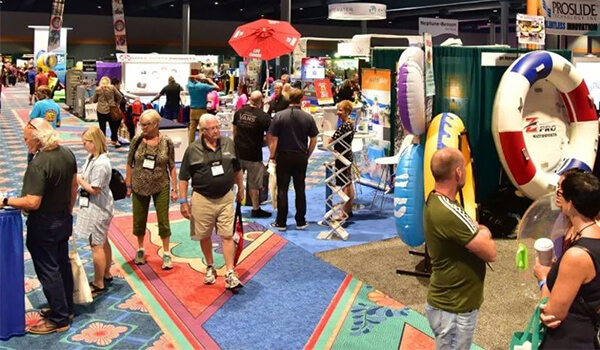 WWA Communicate and Connect
Being able to network with resources at the WWA Show is one of the main reasons why so many industry people gather here every year. The water recreation industry is a close-knit family, and the place is packed with people looking to expand their knowledge through one-on-one conversations with industry professionals. people. WWA Interactive Events are intimate, fun, hilarious and a must-do at every WWA Show. More than 1,500 water music industry professionals met at this conference, where they exchanged new ideas, learned about job opportunities, established strong business connections, and gained more knowledge and experience.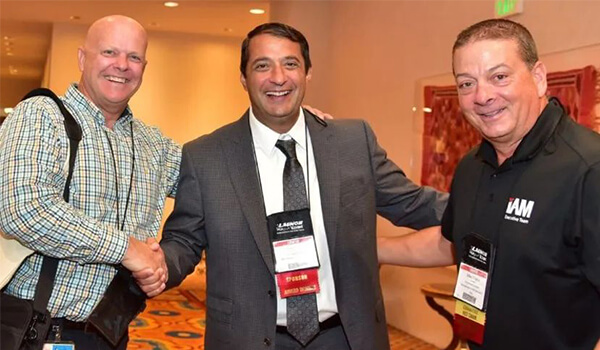 WWA Training and Seminars
The training and seminars of the World Waterpark Association are supported by the largest number of water park experts in the world. They have rich practical experience. Water parks, hotels/resorts, chain brands, and municipal parks have all acquired effective knowledge and the latest trends in the theme of this training and seminar.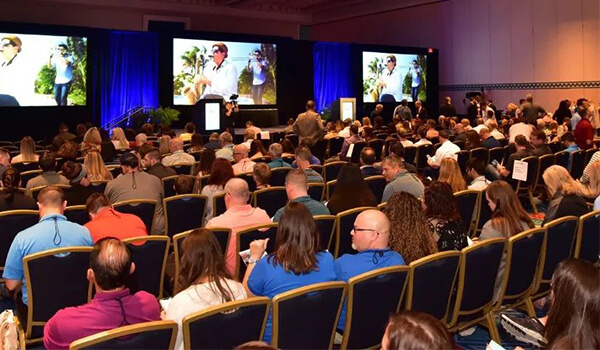 According to the World Waterpark Association (WWA), some highlights of this year's exhibition and seminars include:
1. The number of people attending the symposium set a new record this year, exceeding 1,500 people. This shows that the participation in the WWA exhibition has rebounded strongly after the impact of the epidemic, and shows the continuous attention and interest of the entertainment industry in the water park sector.
2. This year's WWA Frontier Award is awarded to individuals or parks that develop new themes, facilities, projects, services or operating concepts in water parks, and suppliers that develop new concepts or products that are beneficial to the industry and customers. Award-winning parks and organizations include Bahamian Resorts, Aqua Development Group (ADG), Wild Rivers Waterpark, ProSlide Technology, Water Technology, Inc, CSM Waterworks and WhiteWater.
3. Surf simulation and surf parks continue to receive widespread attention at the show. With the growing popularity of surf simulators and surf parks, investors and developers continue to be interested in this expanding segment. Several hotels have spoken of the rise of surf park nighttime events to help meet the growing demand for night cruises from customers who might be watching the action in the surf while enjoying a drink or dinner.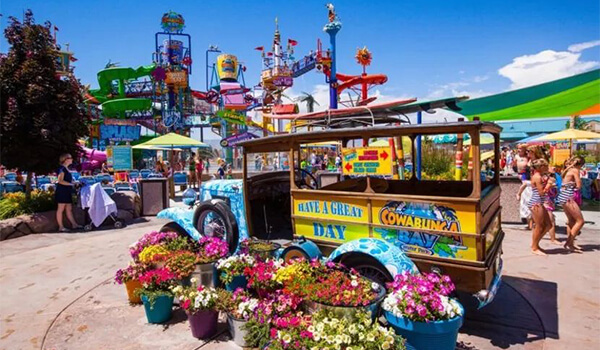 4. In the past two years, problems such as rising wages and difficulty in recruiting personnel have continued to plague all walks of life in the United States. At the same time, they have affected the development of the hotel industry and the tourism industry. There are still widespread concerns in the industry. The problems don't appear to be easing, with many real estate and tourism development companies still grappling with wage inflation and finding enough staff.
5. Many water parks are working to make better use of social media and increase their influence in various traffic domains. The strategy includes sharing videos and images on Instagram, YouTube, and TikTok to generate interest in the park by promoting the content of the experience. Some parks realize marketing value-added by providing free admission to the park and sharing tickets for Internet celebrities who publish store/park exploration content on social media. These videos get anywhere from thousands of views to tens of thousands, or even millions of views, resulting in massive ad exposure in a cost-effective manner.