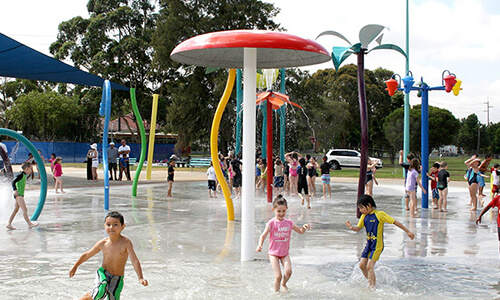 A giant splash pad mushroom sprinkler attraction rises from the ground,with the sound of water sprinkler around,bring your friends in quickly, hear the wonderful sounds of the fairy world.
Mushroom splash pad constructed from FPR and 304 stainless materials with the highest wall thicknesses in the industry. Dimensions φ180cm * H 200cm, splash zone 3m * 3m, standard flow rate 8m³/h GPM, pressure 0.3-1 Bar, equipped with embedded parts and foot protector.
A community considering the addition of a recreational facilityshould consider an aquatic playground. Children have a naturalaffinity for water and Cenchi can provide them with awholesome interactive aquatic play environment.