Swimming Pool Water Slide
Hot Sale Swimming Pool Slides
Summer is almost here — which means so are the days when we'll need to cool off and chill out on a regular basis. Thankfully, swimming pool water slides let you bring out your inner child and truly make the most of the sun, and you can purchase them for your backyard, don't forget to take a look at our round-up of the best above-ground pools! Perfect for kids and adults.
Residential Swimming Pool Slides
A swimming pool slide is the perfect way to transform your own backyard into a personal water park, and we only carry the highest quality swimming pool water rides. Cenchi fiberglass pool slides are equipped with the best water flow, are highly durable for years of fun and excitement, and come in a variety of shapes, sizes and have blue, white, grey colours option.
The Cenchi pool slide is one of the more approachable options for pool slides in terms of prices, left or right curve slide, with dia 3″ hard stainless ladder, can bearing 200 Ibs, it's the second tallest in the company's fleet of options. Your backyard pool is instantly transformed from the typical standard into an amazing mini aquatic park.
With the improvement of life and the yearning for water sports, people are not satisfied with the play space only in the backyard of the house. Therefore, Cenchi has developed a pool slide with a width of 3ft and a height of 10ft, which is more suitable for entertainment by the pool.
Commercial pool water slides built with premium FRP materials for your swimming pool. Cenchi can adopt standard and custom water slides to fit your unique needs, all in varying sizes, colors and price points. Upgrade the pool at your country club, community, hotel, resort, commercial and schools.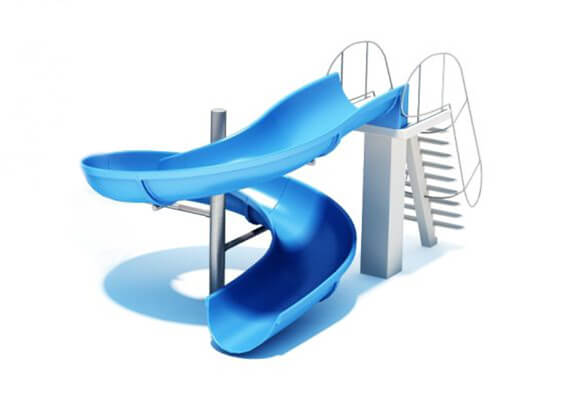 Related Pool Water Slides
You are not the only one here to touch us, you win the same service as others, even newer or fantastic, just share your idea with Cenchi, we do the best to suooprt, your contact is our best prize to improve our technology, service, and products.
We care about your Water Fun!
Cenchi can manage your project from beginning to end!
Request A Pool Slides Quote!