A baseball splash pad can be a fun and memorable addition to parks, recreation centers, camps and backyards. Inspired by the baseball, this baseball is a water play equipment designed for dogs and is mainly used to provide a place for dog games and dog park entertainment. The equipment is made of FRP, which is lightweight, high strength, corrosion and abrasion resistant and is suitable for a variety of water places.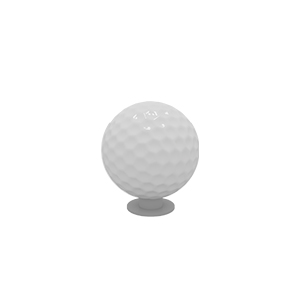 The sphere is designed with a baseball shape to attract the attention of dogs. The sphere is equipped with a water spray system that creates a curtain of water above the sphere, making it more interesting and challenging for dogs to play on the water. The bottom of the sphere is fixed to the ground with stainless steel screws to ensure that the equipment is sturdy and stable, guaranteeing the safe use of the dog equipment.
In short, the glass reinforced plastic imitation baseball design dog water park water play equipment, not only has the classic shape of baseball, more fully combined with the dog's preferences and water entertainment requirements, so that the dog in the game to feel the fun of water games, but also provides a safe and interactive playground for the owner, so that the owner and the dog can enjoy the fun of water entertainment.
We care about your Water Fun!
Cenchi can manage your project from beginning to end!
Request Latest Dog Toy Line Catalog!