After more than two years of sluggishness, the North American big splash playground water park industry is poised for growth in revenue and foot traffic this year, with demand for family recreation remaining strong.
Although the road ahead is bumpy, the North American market is relatively optimistic. They have seen the dawn of the overall recovery of the industry. I hope this can boost confidence and optimism for domestic water park industry investors and operators. Facing temporary setbacks, as long as the products are suitable for In the long run, Chinese aquatic playgrounds industry still has a bright future!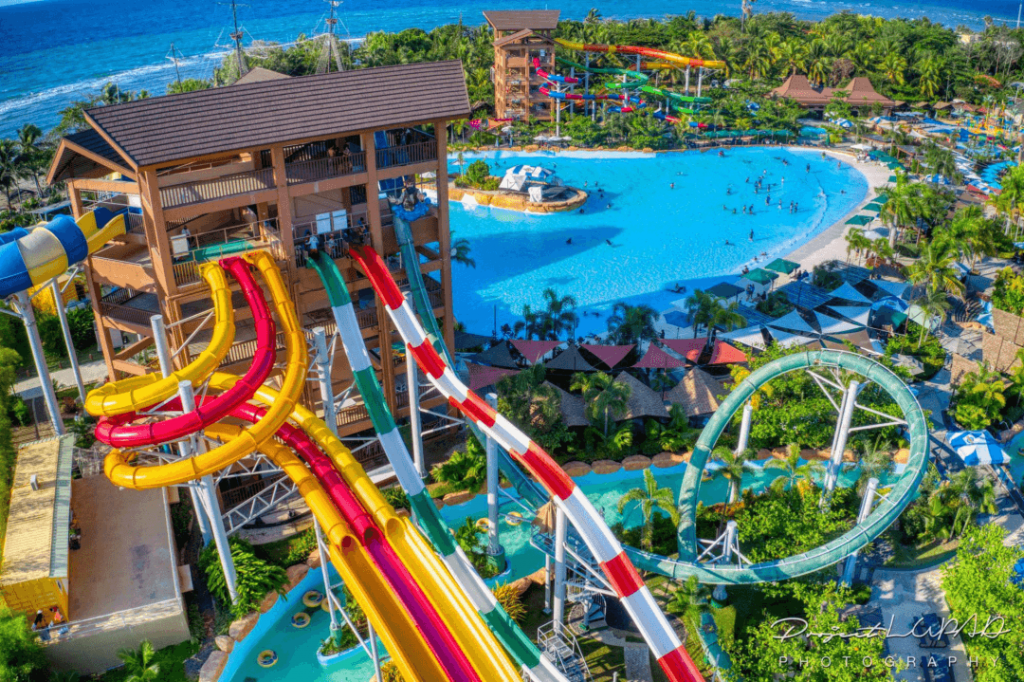 Today Cenchi brefity analysis of the recovery situation of the north american big splash playground industry under COVID-19 in 2022.
Another reference for this research report is the latest analysis on the importance of parent-child family customer source groups: "Compared with other customer source groups, during the epidemic, parent-child family customer sources have become the main consumer sources", which is a pair of superstitious superstitious equipment. It is helpful for investors who do not pay enough attention to parent-child source products to recognize future trends!
Water Splash Playground 2022 New Challenge
The U.S. and Canada have seen a flurry of expansions and new parks in the industry in 2022. Several large-scale projects will change the indoor and outdoor water park landscape and continue to drive innovation and renewal from developers, with more planning and development planned for water and surf parks in North America in 2023. In 2021, attendance at water parks has declined overall as the pandemic has imposed capacity restrictions on many water playground. However, with most water parks raising ticket prices, prices are expected to remain higher in 2022. Therefore, as visitor numbers return to pre-pandemic levels, we expect total revenue for many water splash playground and resorts to increase.
While 2022 looks set to be the first year since 2019 to return to "normal levels" for the water park industry, challenges will remain for the industry as a whole. In 2022, factors such as rising wages and prices in the United States, inflation and uncertainty about virus mutation will bring more impact on the water park industry.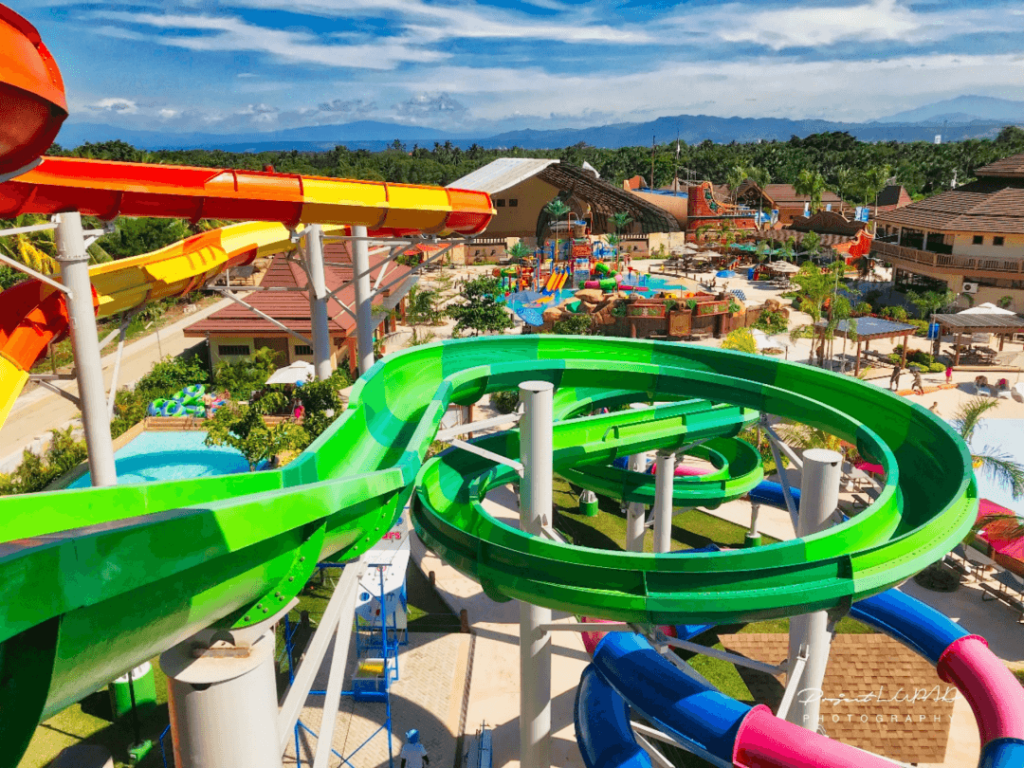 Splash Playground 2022 Outlook
In 2022, we will see the growth of all types of splash playground water parks in North America, with more than 20 new parks expected to open. We also anticipate the expansion of more than 31 existing projects. Regionally, the southern United States has the largest number of new water parks with 13 new openings. There will be six new parks in the Midwest and one in the West. As of this writing, no new mega-project openings or expansions are expected in the Northeast. Overall, the number of openings is expected to be down from 2021.
The North American water park market in 2022 will be impacted by the following factors:
Playground labor shortage
As can be seen from many industry scenarios throughout 2021, labor shortages across the United States will continue to impact the water park industry in North America in 2022. With many industries returning to normalcy, the travel and leisure industry will be forced to recruit staff quickly and within a short period of time. Coupled with the fact that many people are unwilling to return to their former jobs after the epidemic has ravaged, it has led to labor shortages in various industries, and the water park industry is no exception.
Aqua playground salary rise
Average U.S. wages and salaries will increase by 4.7% in 2021 due to labor shortages. However, the situation is even worse in the leisure travel industry, where wage and salary increases in the hospitality and leisure industry increased to 6.8% from 4.1% in 2020, according to the Bureau of Labor Statistics. The labor shortage has forced many water parks and leisure venues to raise wages as they compete for labor. For example, the average employee salary offered by Schlitterbahn waterparks in Texas starts at as high as $17 an hour, a sharp increase from pre-coronavirus levels.
Water amusement industry inflation
The cost of nearly everything in the U.S. has risen in 2021, raising concerns among water park operators. As of April 2022, U.S. inflation reached 7.5%, a sharp increase from previous years. With the ever-increasing costs of food and beverages, labor, energy and materials, water parks must absorb these costs and risk profits, and pass these costs on to consumers, most directly by increasing ticket prices.
Conservation and solidification
SeaWorld floated a bid in early 2022 to acquire Cedar Fair, which, if completed, would create the largest operator of water parks and related attractions in the United States. However, the proposal was rejected by Cedar Group shortly after.
Higher water park tickets fare
In 2021, most water parks have raised their prices due to inflationary pressures, higher wage increases and passenger flow restrictions imposed by the epidemic prevention policy. Many water park executives say they expect average water park ticket prices to continue to rise in 2022, which will increase per capita spending and total revenue for most water parks.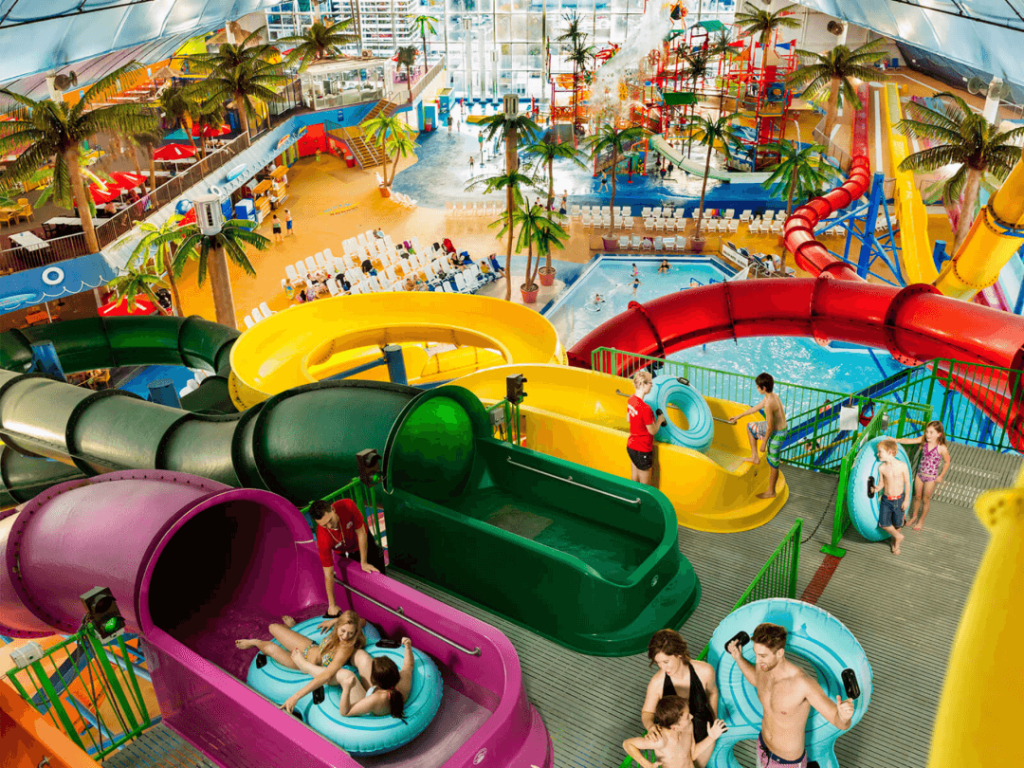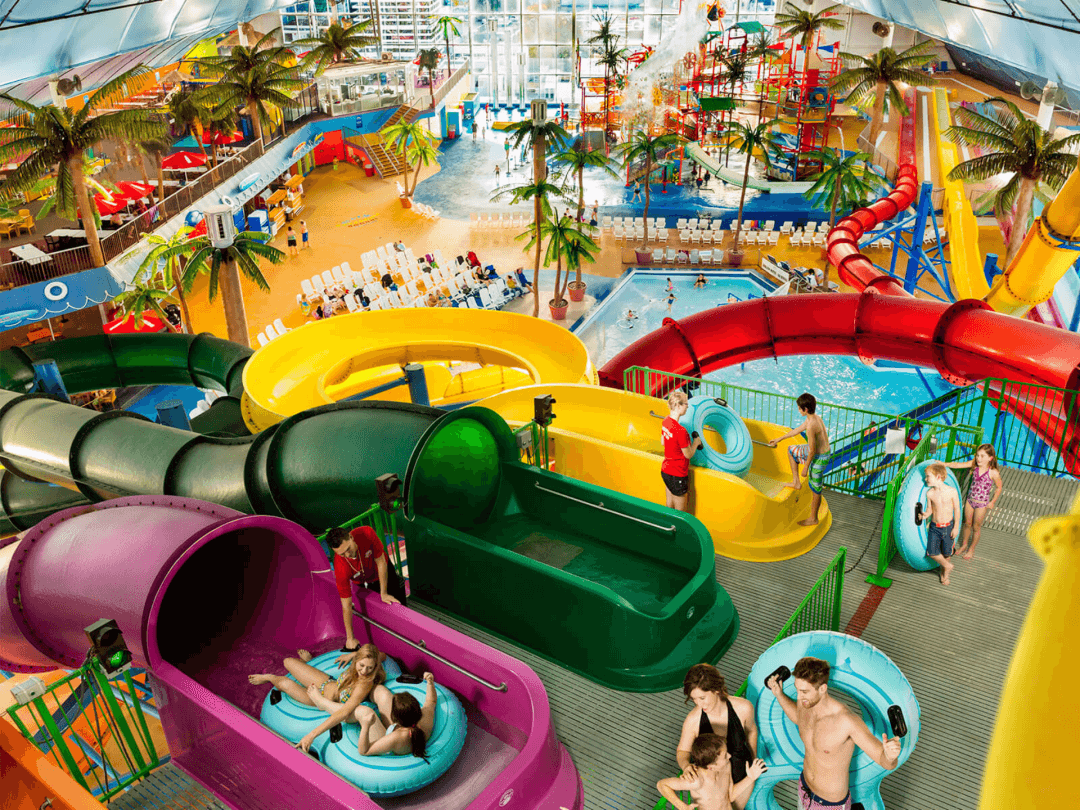 Water Park Playground In Conclusion
After two years of uncertainty, the North American water park playground is poised to get back on its feet in 2022. Many indoor commercial kids water park resorts have outperformed traditional hotels over the past 12 months due to strong demand for family entertainment. Compared with other customer source groups, during the epidemic, parent-child family customers became the main source of consumption, which brought benefits to the paradise with accommodation and vacation. There are new water park resorts under construction across the U.S., with the Great Wolf Lodge leading the way with multiple new projects. As demand for development remains strong, financing challenges, inflation and labor costs will remain concerns and may dampen some opportunities.
However, while the pandemic has forced the industry to transform, the fundamentals of water parks remain strong and we expect continued growth. The tough years seem to be coming to an end, and owners, operators and developers can learn from the lessons and embrace the recovery with new hope and perspective. While the water park industry is fundamentally unchanged, we are delighted to see the industry return to its basics of entertainment and immersive fun on a strong recovery path, further innovating and adapting to the market.
Contact Cenchi consultants for more project options, [email protected]