The cattail splash pad is not only visually artistic but also provides a rich interactive play experience. It is one of the very unique and popular attractions of the splash park playground. With a leisurely environment, it can become a beautiful scenery of a commercial hotel resort.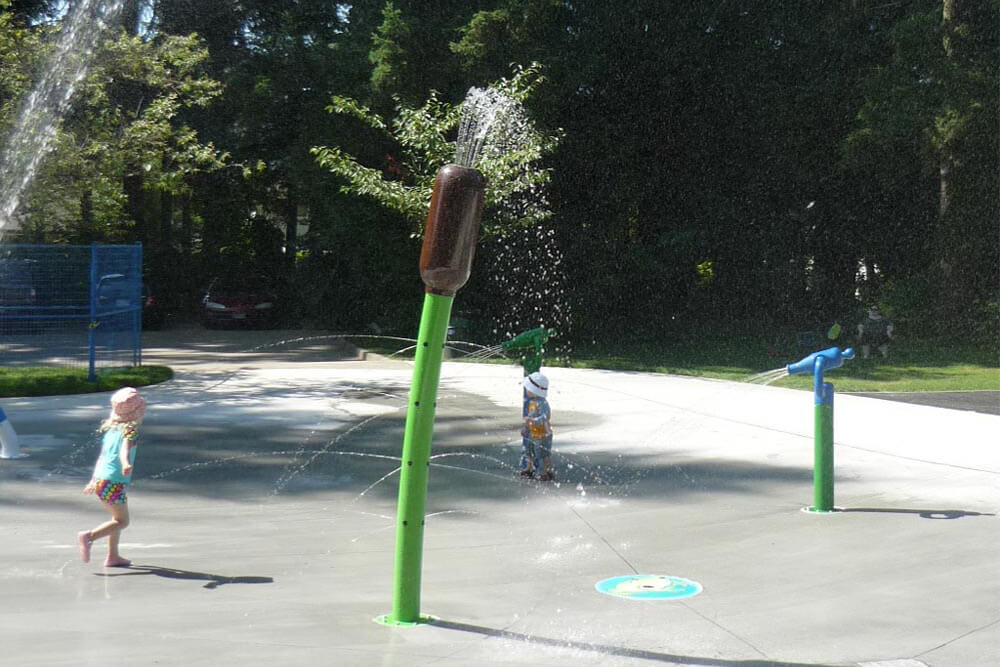 Cattail splash pad constructed from FPR and stainless materials with the highest wall thicknesses in the industry. Dimensions L60 * W25 * H240 cm, splash zone 2m * 2m, standard flow rate 3m³/h GPM, Embedded parts Inner diameter Φ 140mm, with embedded parts and foot protector.
The Cattail Splash Pad has long leaf stems and brown flower spikes for an immersive feel. On the top of the cattail, an arc or curved water flow is sprayed upwards, and a ground spray can be set under the blades for children to hide and play. The Cattail Splash Pad can provide children with water fun and can become an iconic attraction of the aqua playground.
We care about your Water Fun!
Cenchi can manage your project from beginning to end!
Request Splash Pad Price!