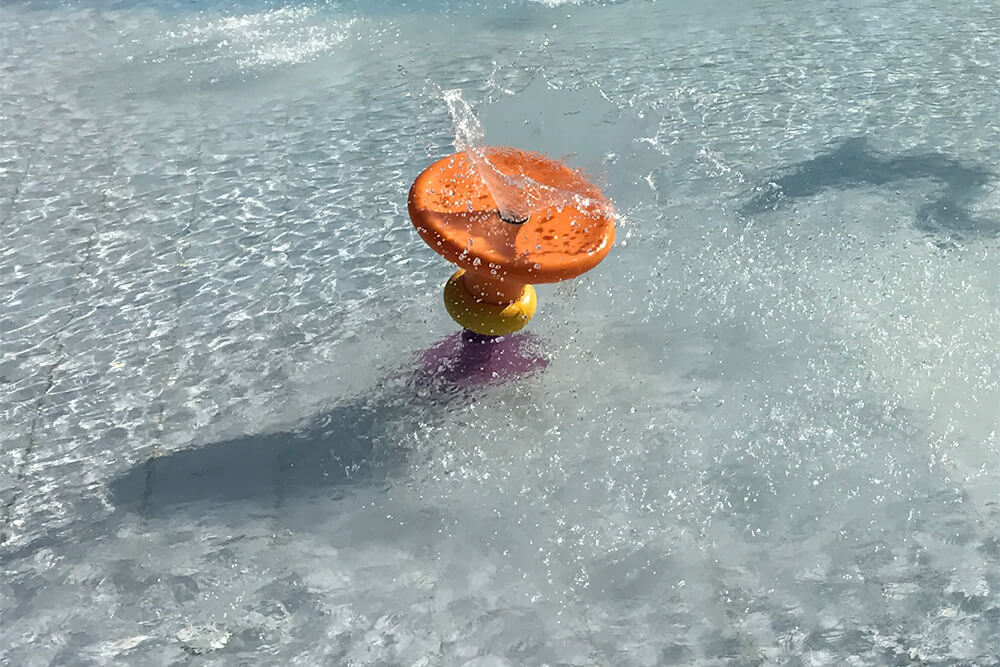 Cirques spray splash pad constructed from 304 stainless steel and FPR materials with the highest wall thicknesses in the industry. Dimensions L64 * W48 * H110 cm, splash zone 3m * 3m, standard flow rate 4m³/h GPM, equipped with embedded parts and foot protector. Embedded parts
Inner diameter Φ 89mm.
Cirques Spray Small but mighty, invites kids to engage with the arching spray as it splashes down onto the play pad surface.
We care about your Water Fun!
Cenchi can manage your project from beginning to end!
Request Splash Pad Price!