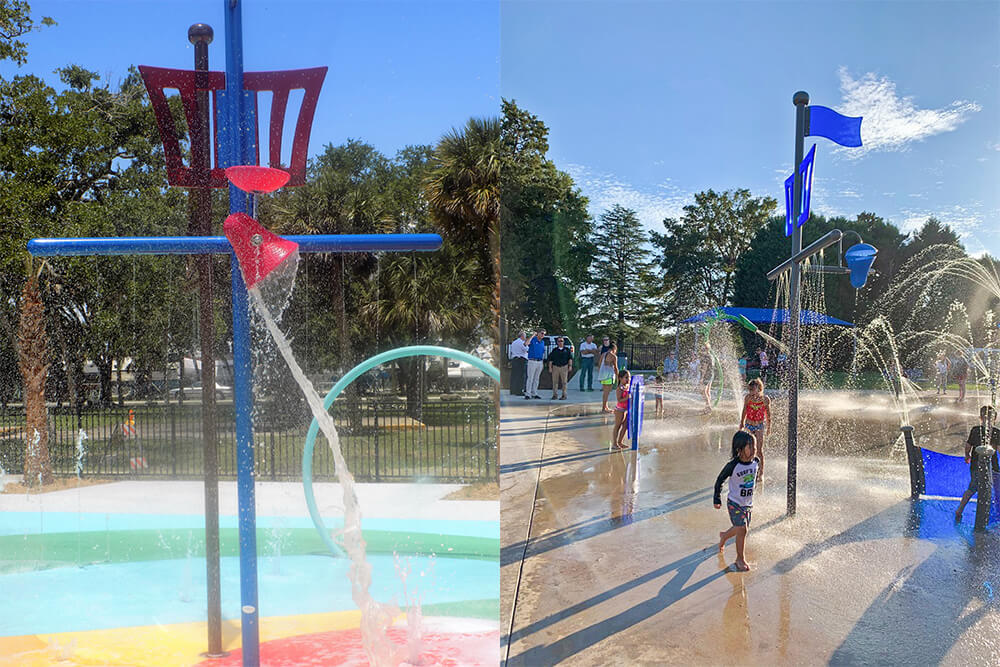 Crow nest splash pad made of 304 Stainless Steel+PMMA Plexi-board+Made of FPR Materials, Dimensions are L 240cm * W 120cm * H 410cm, Splash Zone is 4m * 3m, Standard Flow Rate is 2m³/h. Splash Zone is 3m * 2m, and Standard Flow Rate is 2m3/h. Equipped with embedded parts and toe protector.
The Crow nest is an inclined bucket, and the water pours down from a high place, stirring up waves in the pool and splashing in all directions. People can experience the fun of being washed by huge waves in the pool below the bucket.
We care about your Water Fun!
Cenchi can manage your project from beginning to end!
Request Splash Pad Price!