The dragonfly splash pad is characterized by the graceful dragonfly shape, and a large number of water nozzles are arranged around it to achieve smooth water jets and water curtain effects. It brings people a perfect combination of nature and dreams.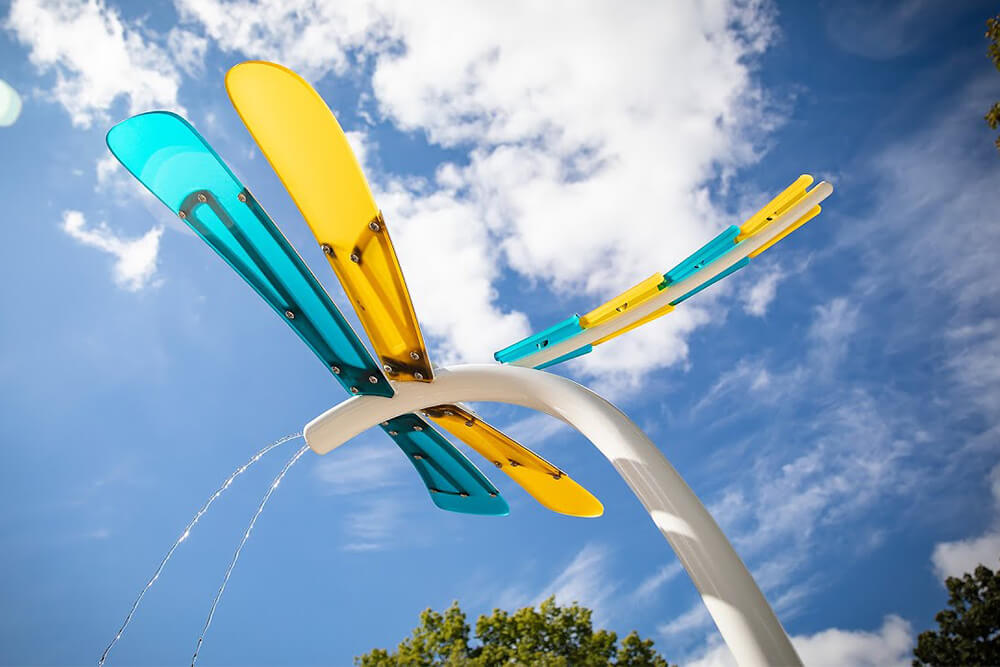 Dragonfly Splash Pad constructed from FPR and stainless materials with the highest wall thicknesses in the industry. Dimensions L100 * W 100 * H 320 cm, splash zone 4m * 4m, standard flow rate 3m³/h GPM, pressure 0.3 Bar.
a way to produce pleasing water sprays and water curtains. The splash pad sprays water in a manner that children would find enjoyable for play.
We care about your Water Fun!
Cenchi can manage your project from beginning to end!
Request Splash Pad Price!