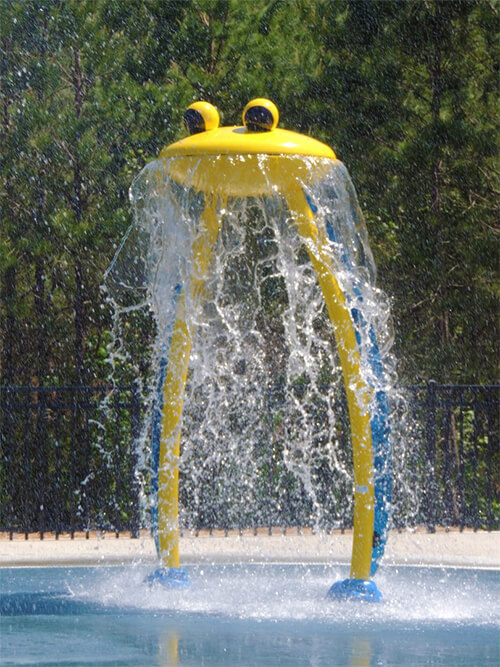 The exquisite frog shape and powerful water jets make people dizzied and bring unlimited fun and joy.
The jumping frog splash pad is constructed from 304 stainless materials with the highest wall thicknesses in the industry. Dimensions L128 * W114 * H244 cm, splash zone 4m * 3m, standard flow rate 12m³/h GPM, equipped with embedded parts and foot protector.
A jumping froggy splash pad on the grass, on top of its long tall legs, water will be gushing out of its mouth continuously. Children can run back and forth at the feet of the jumping frog, and the stimulation brought by the soaking and wetting in the water cools every cell, and it is more interesting to play outdoors in the heat wave.
We care about your Water Fun!
Cenchi can manage your project from beginning to end!
Request Splash Pad Price!