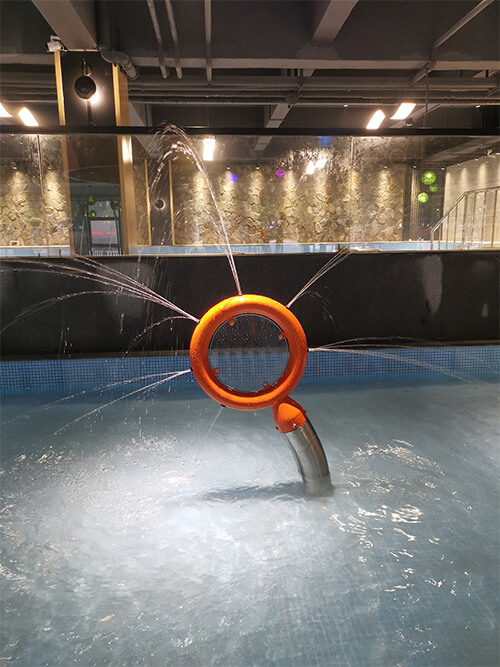 Magnif-eye Jet splash pad constructed from PMMA Plexi-board and 304 stainless steel materials with the highest wall thicknesses in the industry. Dimensions L57 * W47 * H120 cm, splash zone 3m * 2m, standard flow rate 2m³/h GPM, equipped with Embedded parts and foot protector. Embedded parts inner diameter Φ 159mm.
Magnif-eye jet is a splash pad with a magical atmosphere. Its central disc can be painted with bright patterns, such as ship wheels, compasses, cartoons, etc., to add a visually magical experience, and can spray strong water flow outward in a 360-degree rotate.
We care about your Water Fun!
Cenchi can manage your project from beginning to end!
Request Magnif-eye Price!