Splash Pad Mushroom Water
Mini mushrooms are a hit in the jungle kingdom. The intensity of the water spray has different effects from water mist to water column can be achieved. Children travel between the mushrooms and enjoy the splash and coolness brought by water as if entering a fairy tale dream world.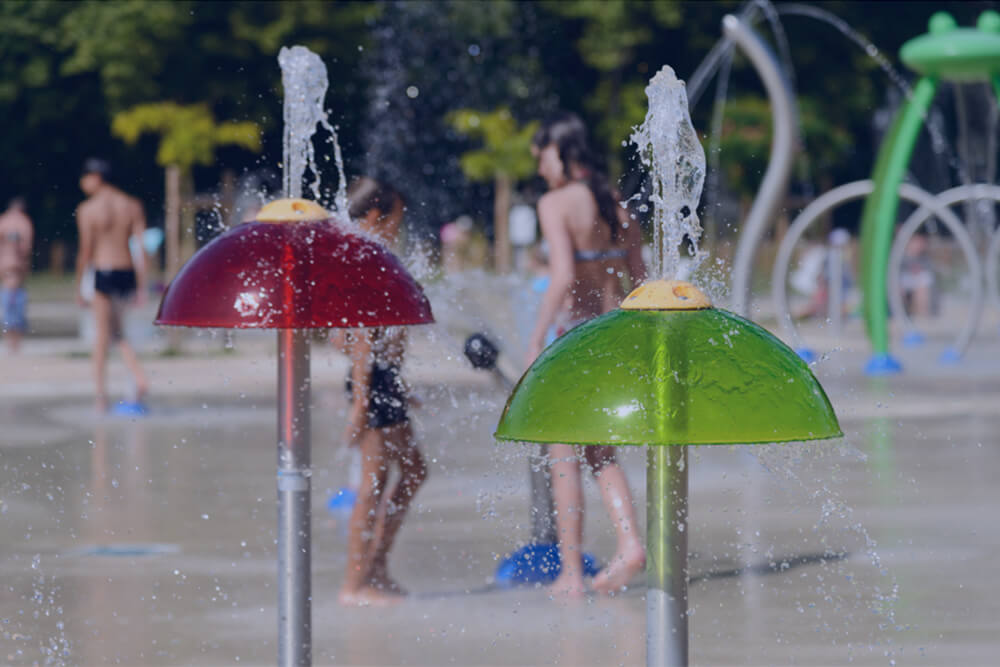 Mushroom splash pad is composed of 304 stainless steel and PMMA organic board material. Size φ 50cm * 110cm high. The standard flow rate is 3m³/h. Standard flow pressure 0.2-0.3 bar. With embedded parts and foot protector.
Mushroom sprinkler is usually installed in shallow water area for children to play with. The top is made of transparent acrylic, which is very beautiful. In addition to the function of playing, it can also increase the ornamental nature of the water park and bring more fun to the children.
We care about your Water Fun!
Cenchi can manage your project from beginning to end!
Request A Splash Pad Price!