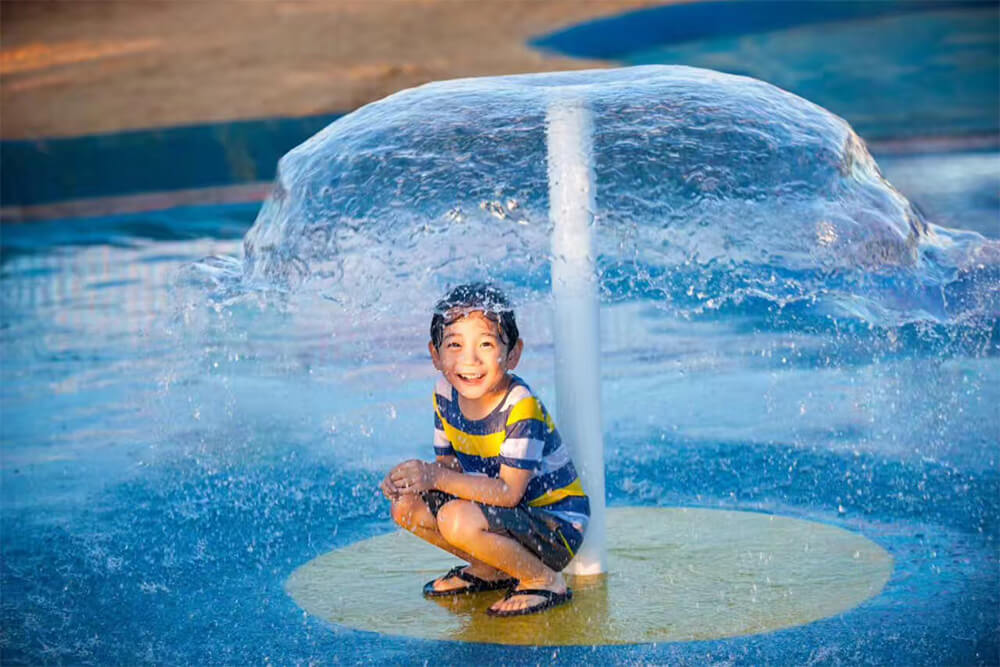 Spray screen is made of 304 Stainless Steel, Dimensions is H 100cm, Embedded parts Inner diameter is Φ 114mm, Splash Zone is 2m * 2m, Standard Flow Rate is 8m³/h, Pressure is 0.34 – 0.69 Bar. Equiped with equipped with Embedded parts and Foot protector.
Children can squat in the spray screen and cool off while being surrounded by the sound of the rushing water. The sound of the water falling and the spray of cool mist provide the ultimate refreshing experience and transport you into a world of relaxation and fun. Overall, the Spray Screen is an excellent place to have a great time and beat the summer heat.
We care about your Water Fun!
Cenchi can manage your project from beginning to end!
Request A Splash Pad Price!