The tortoise's shell, limbs, and head are equipped with a large number of water spouts, which can spray a strong water flow to the outside in all directions. The water flow is sprayed from all parts of the turtle, forming a wide water curtain and a clear outline of the water flow, as if a real turtle is swimming slowly, vividly, and lifelike.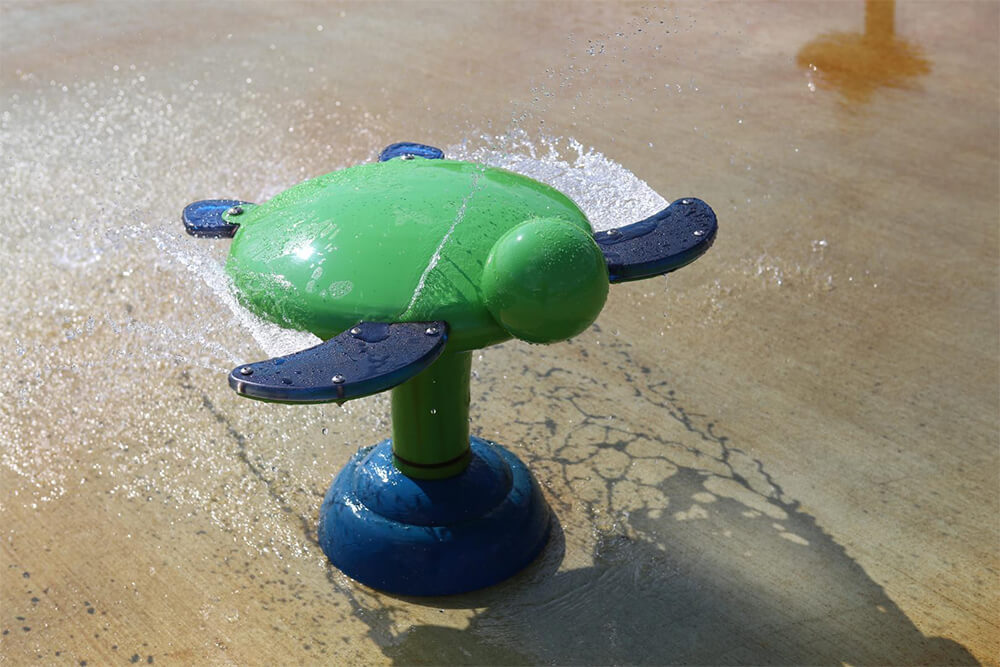 It is made of 304 Stainless Steel+PMMA Plexi-board+FPR Materials, Dimensions are L 73cm * W 65cm * H 58cm, Standard Flow Rate
It is 1m³/h, Splash Zone is 2m * 2m.
Children can run and play around the turtle splash pad, trying to dodge the sprays of water as they chase each other and enjoy the cool refreshing mist. The Turtle is a popular attraction in many water parks, offering a fun and safe play area for kids to enjoy all day long.
We care about your Water Fun!
Cenchi can manage your project from beginning to end!
Request Splash Pad Price!